Rod Weale
---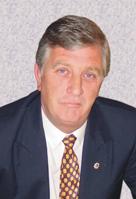 ---
in 2009 Rod Weale returned to the UK after 20 years abroad. In the UK, he was a Police Officer and worked in industry before moving to Spain in 1987. Involved in aviation and historical research in 2015, Rod published "To the end, to the end, they remain" a book of biographies of the casualties from the 1914-1918 War Memorial in Cranleigh (Surrey). This was followed by a further edition on the Fallen who had been pupils at Godalming Grammar School.
In better times Rod works as a Tour Guide and much of his work involves taking American guests to the airfields from which their family members flew. A semi-professional genealogist Rod also works freelance researching the families and military careers of The Fallen. He also offers talks as a volunteer to groups on genealogy and "family tree research".
Rod is a Parish Councillor and an active member of Lions Clubs International
---
Volunteers
The project relies solely on volunteer help. If you believe you can help in any way (photographing, admin, sponsorship, etc) then please contact us. If you would like to help with the photography please download the Guidance and Volunteer policy PDF via link on the volunteers page.