Contact The War Graves Photographic Project
---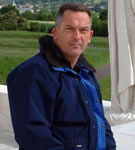 Steve Rogers -
Project Co-ordinator
Steve has been involved in a number of projects over the last 10 years and now co-ordinates The War Graves Photographic Project. As an ex serviceman (Royal Navy) of 32 years he understands the need to provide such a facility for families of those who have not made it home. Steve is now employed with BAE Maritime Services in Portsmouth and lives in Horndean, Hampshire with his wife Sandra and daughter Sophie.
---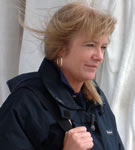 Sandra Rogers -
Request Co-ordinator
Wife of Steve. Volunteers otherwise she would never see Steve. Now the single point of contact for all requests and administration duties.
---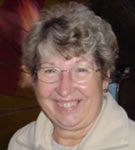 Pauline Pedersen -
Events and Tours
Pauline, a 'Brummie' born and bred, has been involved in family and local history since 1975, so wandering around churchyards peering at gravestones is nothing new! It was whilst proof reading an article for a family history magazine in May 2004 that she learnt of a project undertaking photographs of war graves and memorials; she mentioned it to husband Jim, who had recently acquired a digital camera hence their involvement ever since.
She was conscious that most of the project volunteers were working in isolation so offered to organise a One-Day Get-together, the first of which took place in November 2005.
Consequently she found herself Events and Tours Organiser, a role which she is happy to continue with.
Pauline has the service papers and medals for her late husband's uncle, George Oakley, who was sent to Canada as a Barnardo Boy in 1904. He subsequently served with the 75th Bn. Canadian Light Infantry (Central Ontario Regt.) - originally the 162nd Bn. 'Timber Wolves' - and died in France, August 1918. He is buried at Hillside Cemetery, Le Quesnel, Somme.
---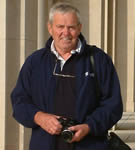 Vernon Masterman -
Scotland, Canadians
Approaching the age of a free TV licence, therefore experienced the war years on the South Coast, Vernon was conscripted into the Army Catering Corps. after an apprenticeship as a carpenter and joiner. Married and now retired with a son and daughter, he got involved with several other internet ventures a few years ago and when running out of field work in Hants and Dorset areas volunteered to co-ordinate the Canadian aspects for the project. Vernon still enjoys looking for cemeteries not covered when visiting other areas.
---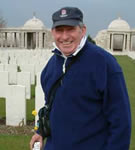 Jim Pedersen -
New Zealanders
Jim is a retired police officer who served 30 years with Birmingham (later West Midlands) Police Force.
Though his surname originates from Denmark Jim was born in Gloucester. His grandfather, Thomas William Pedersen, served with the 1st Bn. Gloucestershire Regiment and died in France in 1916. He is buried at Heilly Station Cemetery, Mericourt-L'Abbe, Somme. Jim and Pauline visited his grave in 2004. Although Thomas's service papers did not survive, the War Diaries helped fill in the gaps. Thomas's youngest son, William Henry, later also served with the same regiment; he died in March 1942 and is commemorated on the Rangoon Memorial, Myanmar.
When not co-ordinating the New Zealand images Jim can frequently be found acting as 'goffer' for the Events and Tours organiser!
---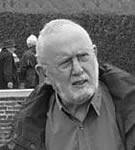 In Memoriam
Geoff Thorndike -
Northern Regional Representative
Born in Leeds in 1937 Geoff completed National Service with the Royal Air Force in the late 50's. Along with Marsha, his wife, they visited several hundred cemeteries and churchyards over the last few years taking photographs for the project. It was an interest that gave them much pleasure knowing that they have enabled others to 'visit' the graves of their ancestors killed in action. Geoff died in 2015 after a long illness and will be missed by those that knew him on the project.
---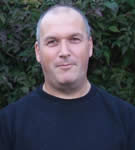 Paul Clarke -
Non Commonwealth Forces
I am a retired firefighter now living in Bridlington, East Yorkshire. My Grandfather, the youngest of four brothers, fought during WW1 and was involved in the fighting around Ypres, my Grandfather survived the war but his three elder brothers and one of his cousins were all killed between 1916 and 1918 and are buried or commemorated in France.
It was this family connection which started my interest in war graves. I originally became a volunteer photographing graves in Berkshire, where I was based when in the fire service. I then moved on to cover Surrey, Middlesex and London and now co-ordinate these four counties along with other non Commonwealth Nationals.
Together my wife, Lynn, I continue to work as an active volunteer travelling throughout our new home county photographing graves for the project.