Messages of Thanks
---
Below you will see a small selection of the 100s of thank you messages we receive for the photographs provided by all of the volunteers at The War Graves Photographic Project.
Mrs K Pilkiw
---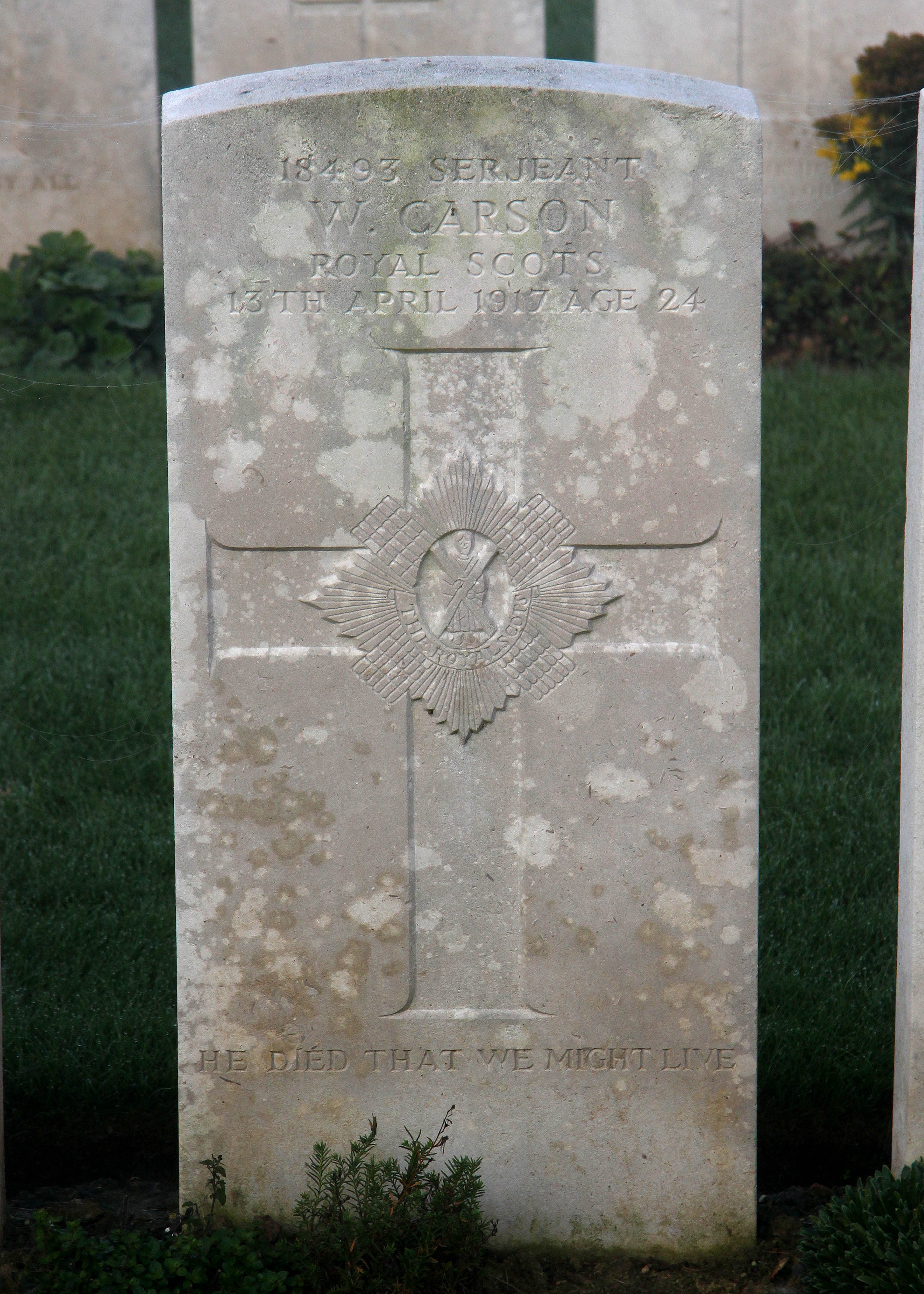 14 December 2017 - Hi, I would like to thank you so much for sending me the links to find at long last and endless searching my great uncle William carson I have ordered a photo so I can put it with his photo
again thank you so much it means a lot to me
regards
mrs k pilkiw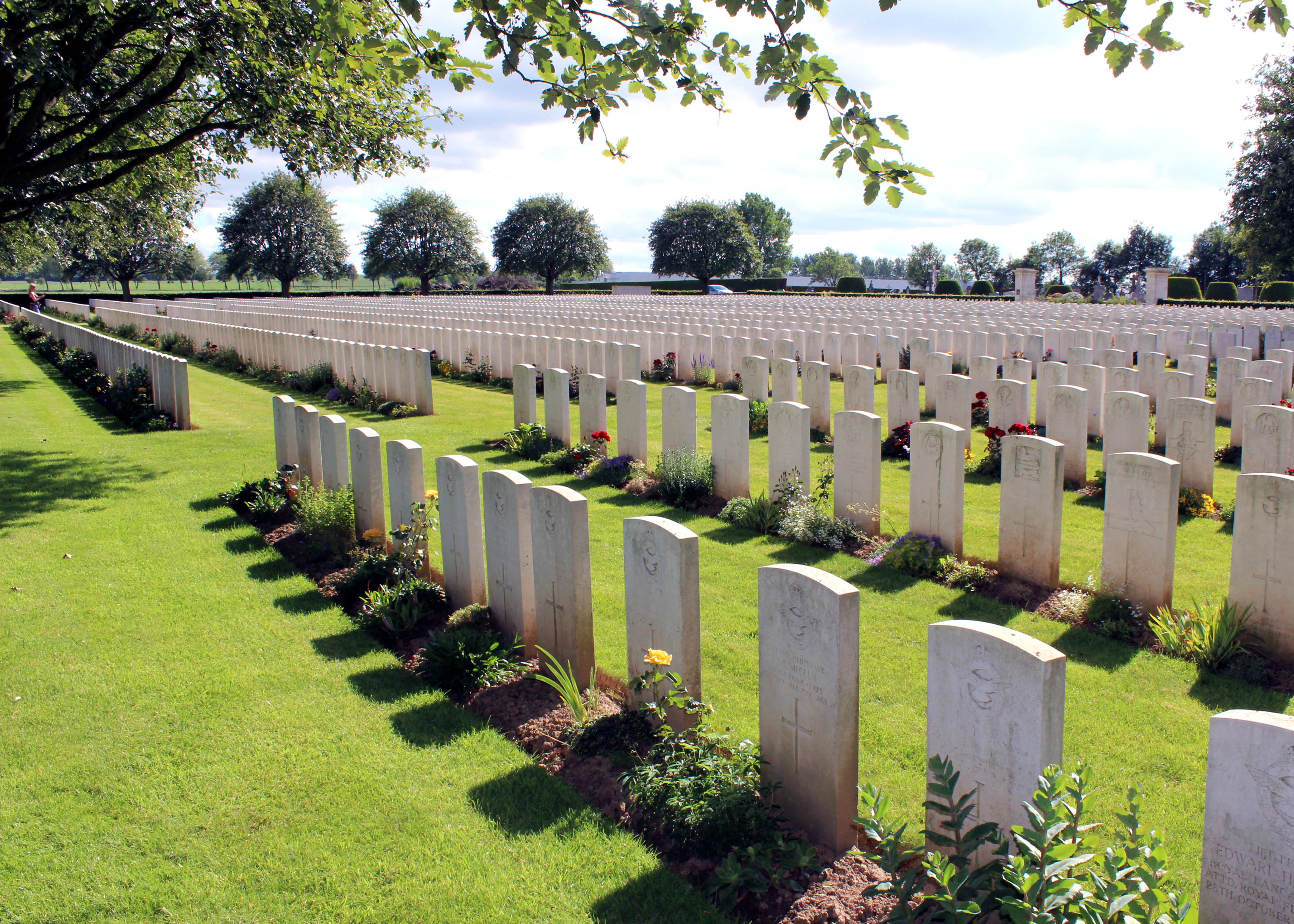 Gloria J Moloney
---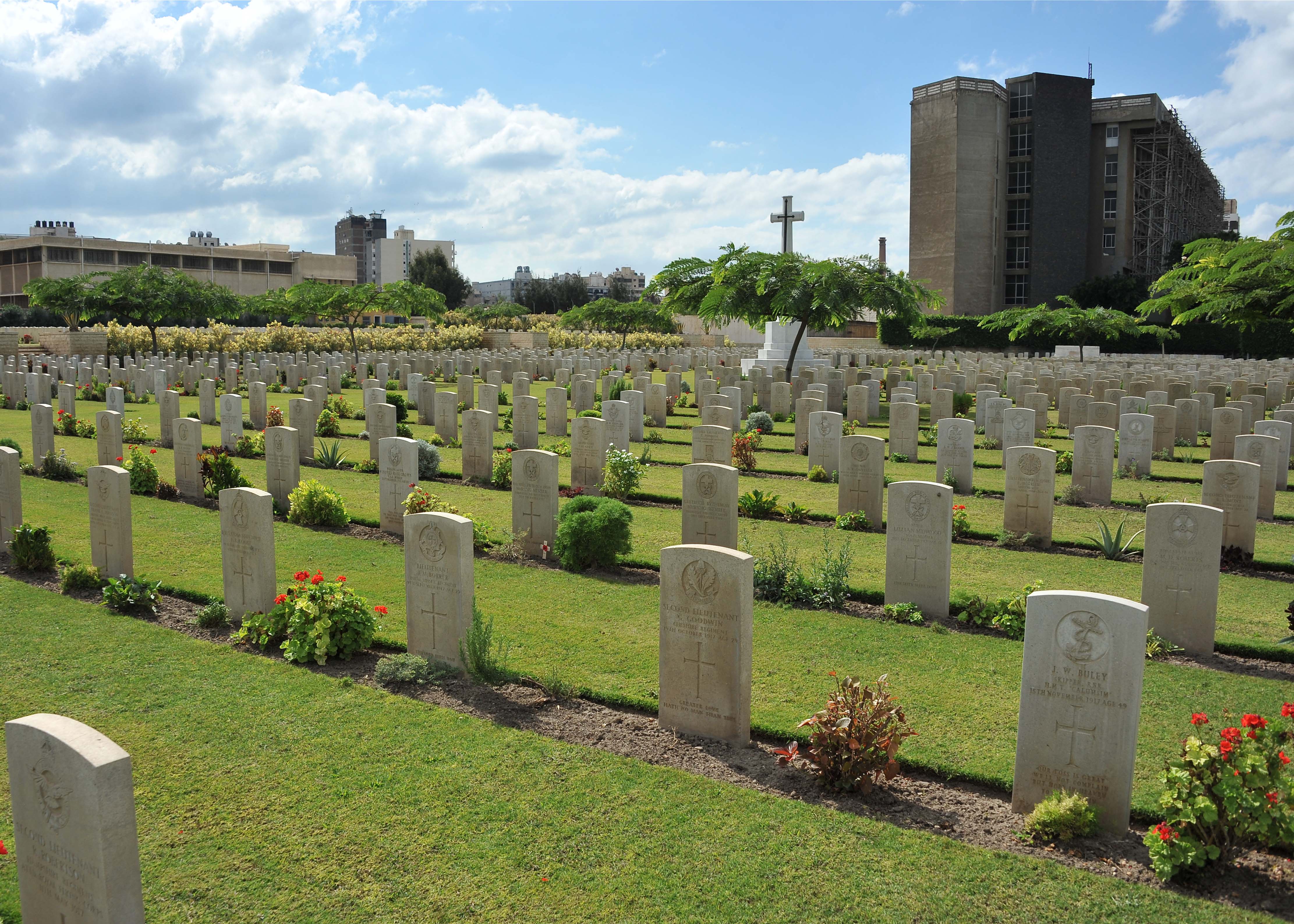 14th December 2017 - Hi Steve
Thanks so much for the photos. I want to congratulate you and your team on the wonderful quality of all your photos and that as an amateur family historian, I appreciate their availability.
Cheers
Gloria J Moloney
Australia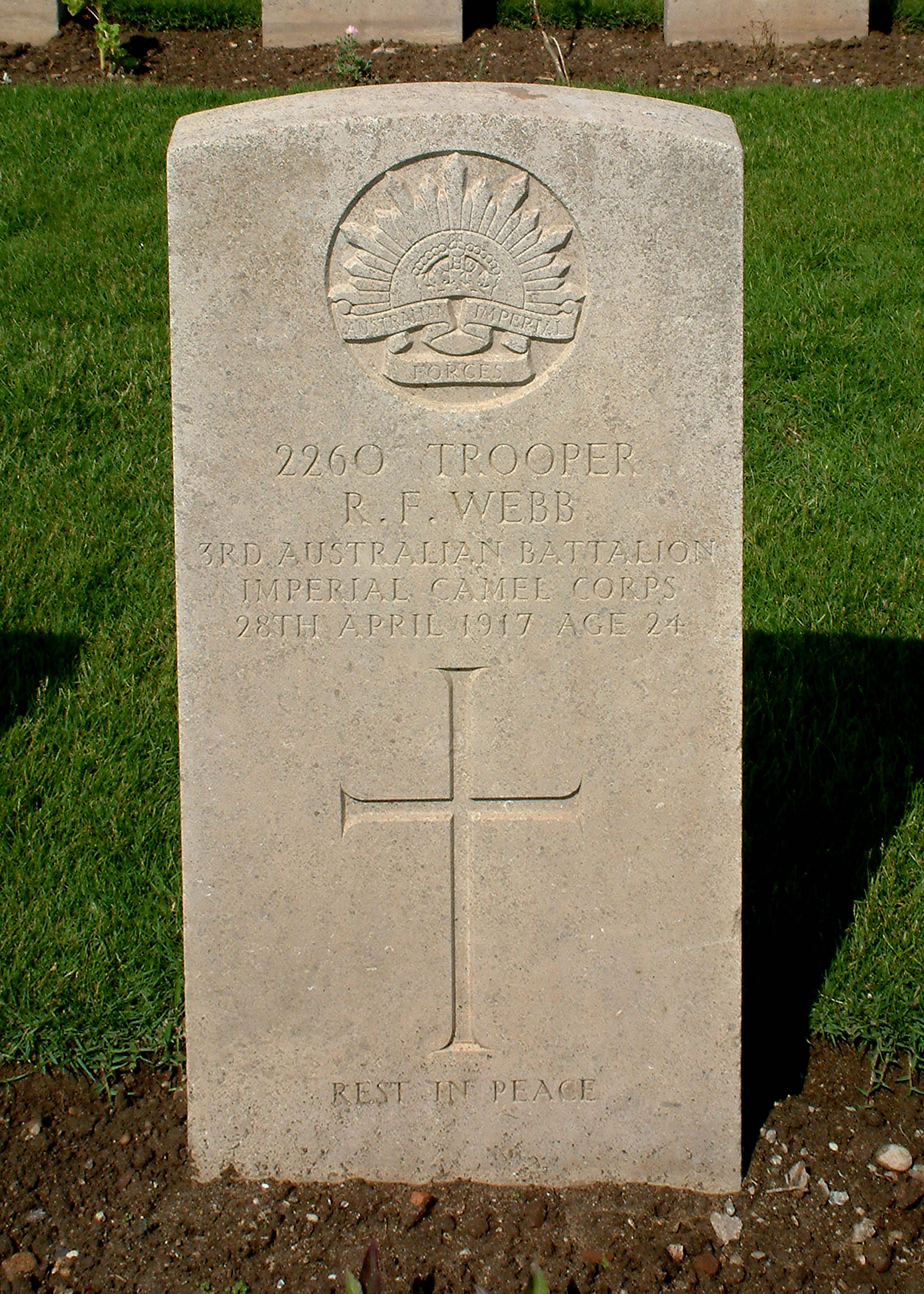 Mrs S R Scrivens
---
24 September 2017 To SANDRA ROGERS & TEAM
Just a short note to say very sorry for the delay in writing to you to say a big thank you very much for the photographs you sent of my uncle Herbert E Sutherland (1083325 Lance BDR) Beirut War Cemetery. All the family are pleased not only to know where he is after all these years of unknowing but to have a visual record as well. Once again thank you all very much for what you have done for our family and for all the outstanding work you are doing to help other people in a similar situation
Yours sincerely
Mrs S.R.Scrivens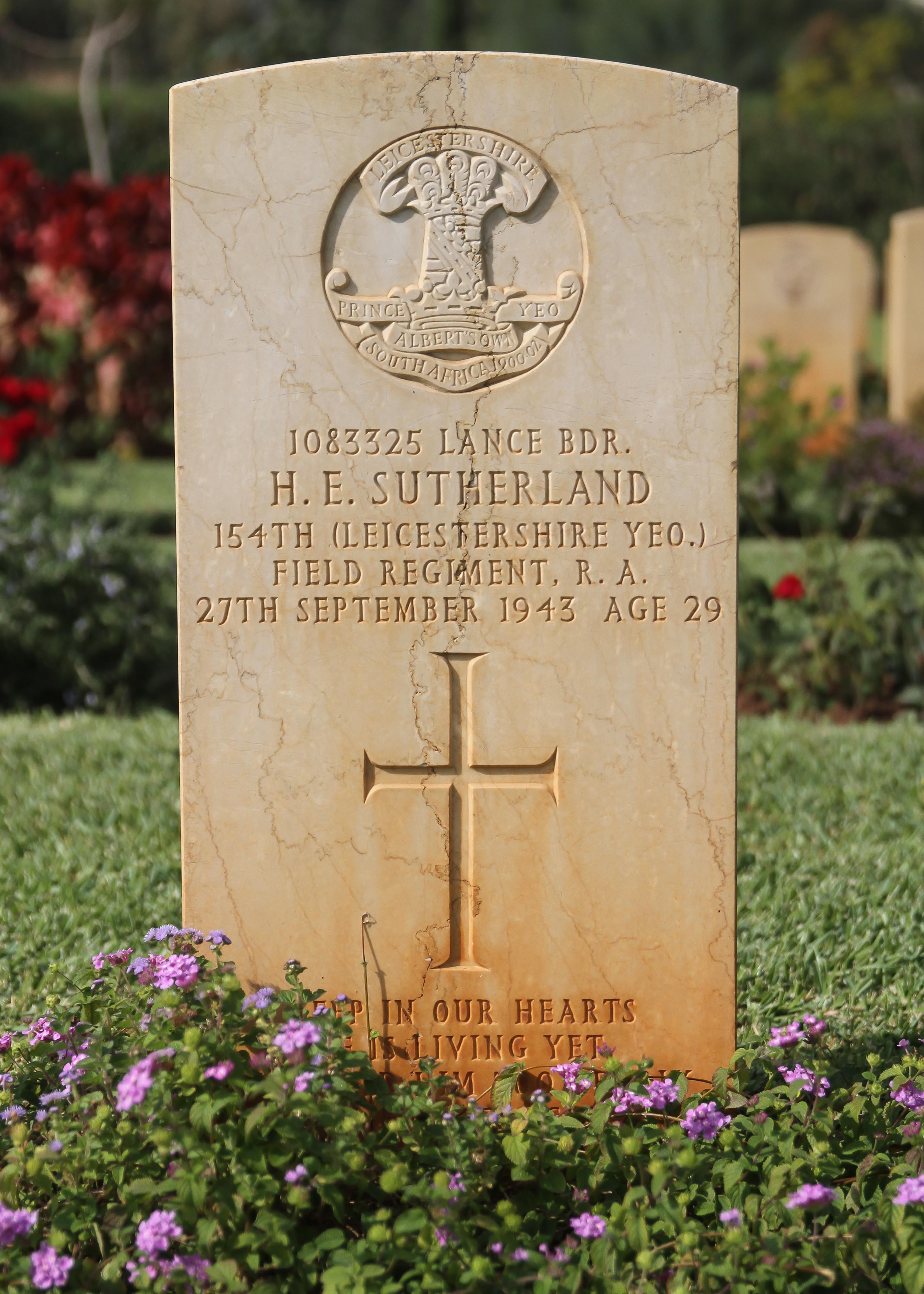 Derek Goult
---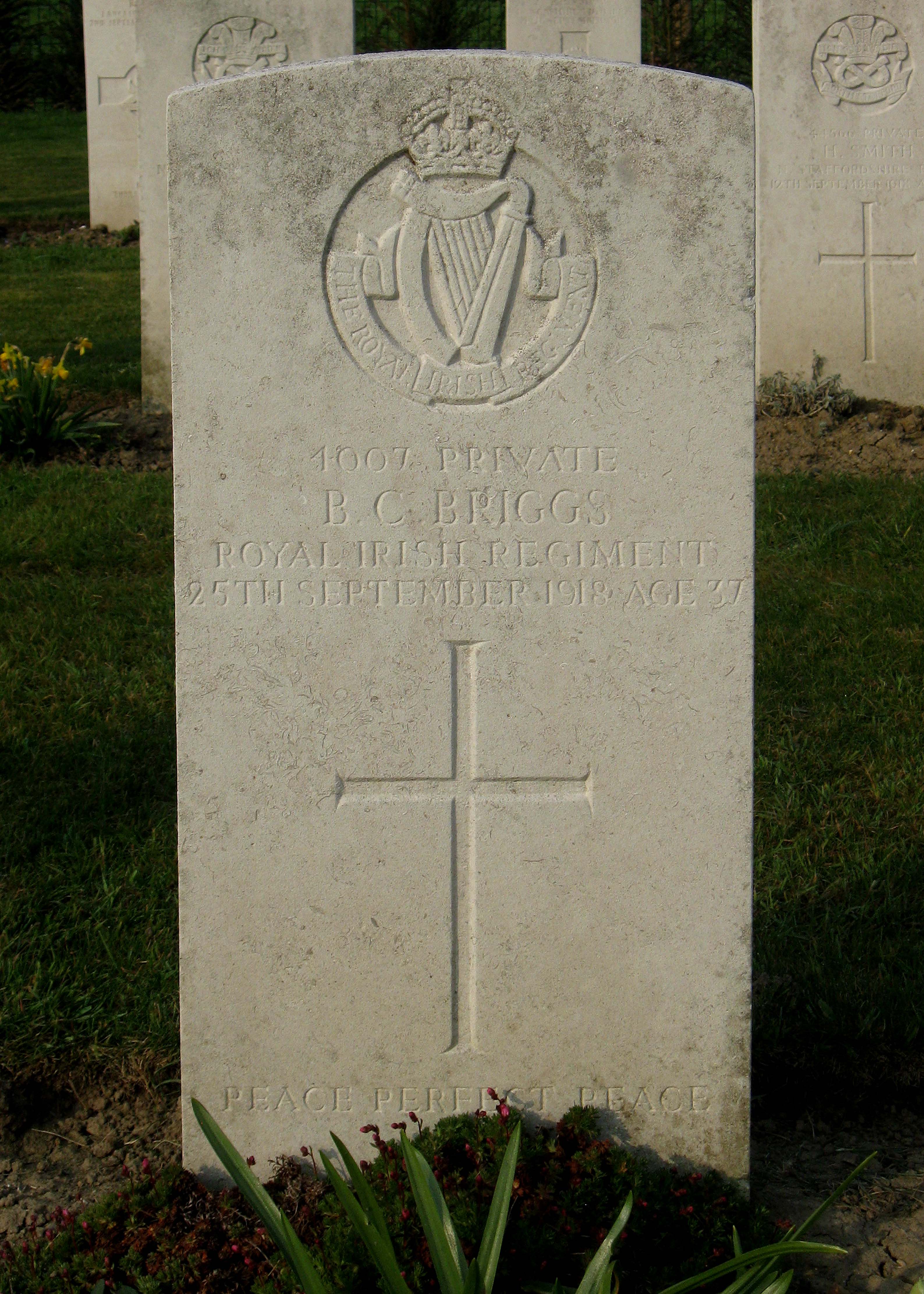 24 September 2017 - Dear Mr Rogers
Thank you so much for the excellent quality digital pictures ( grave & cemetery), & such a rapid response.
These images are, indeed, very poignant, & I am extremely glad to have them.
I look forward to receiving the actual 'photos in due course, which I shall acknowledge.
Catherine Boyd
---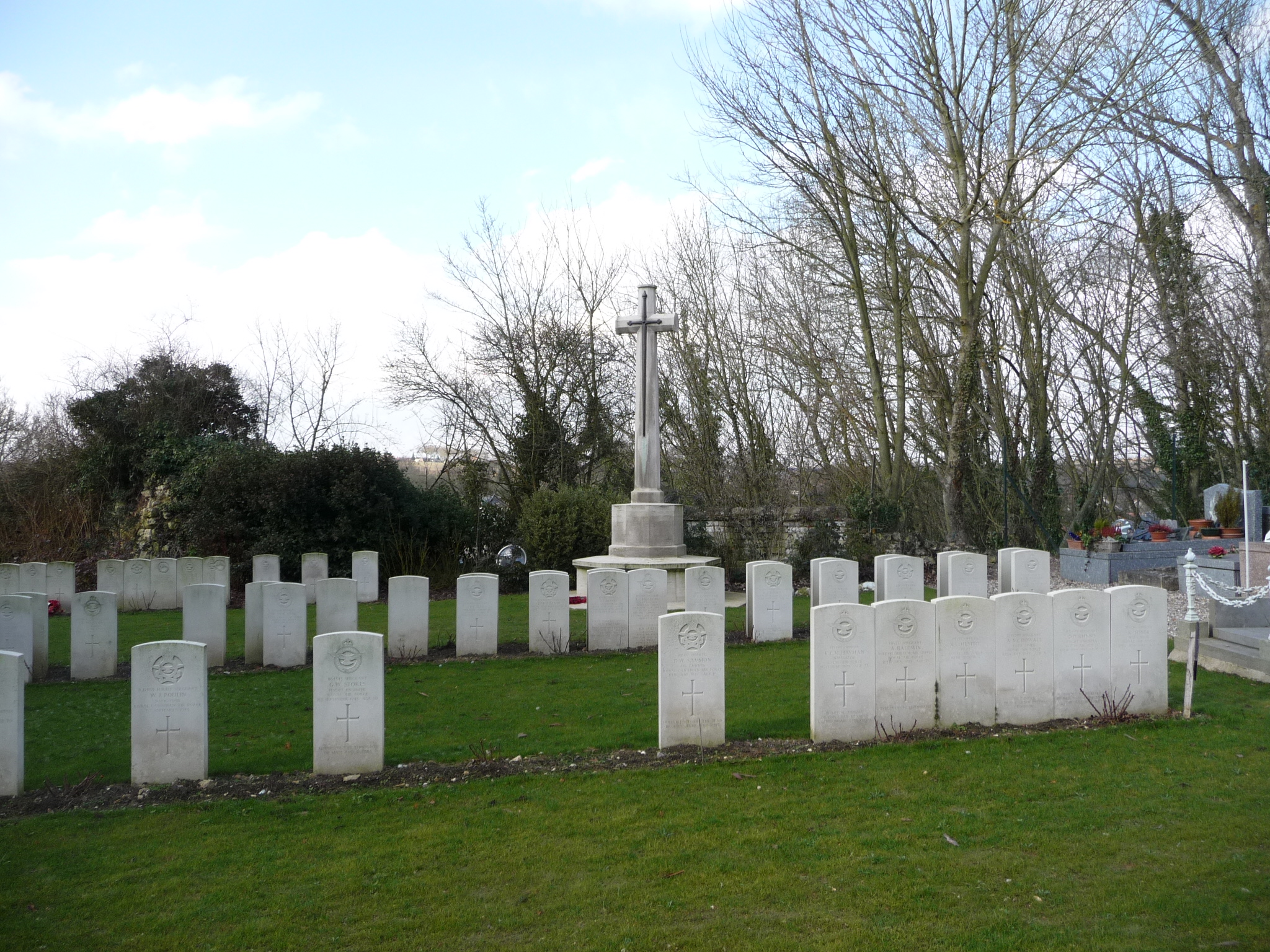 Poix-de-Picardie Churchyard , Somme, France
29 May 2017 - Hi Steve
Just to let you know that this request has been for my 92 year old mother who lives in Nowra, NSW, Australia, where a Naval Air Station (HMAS Albatross) was established during WW2. My mother went through her teenage years during the war and Douglas Shelton was a sweetheart of hers during this time. She has only recently mentioned this to our family and she is so thankful to have been able to see his grave.
Douglas Mayall Shelton (424224) was Flight Sergeant, No 460 Squadron, Royal Australian Air Force, whose plane was shot down over France and he died on 23 June 1944.
Many thanks for your help.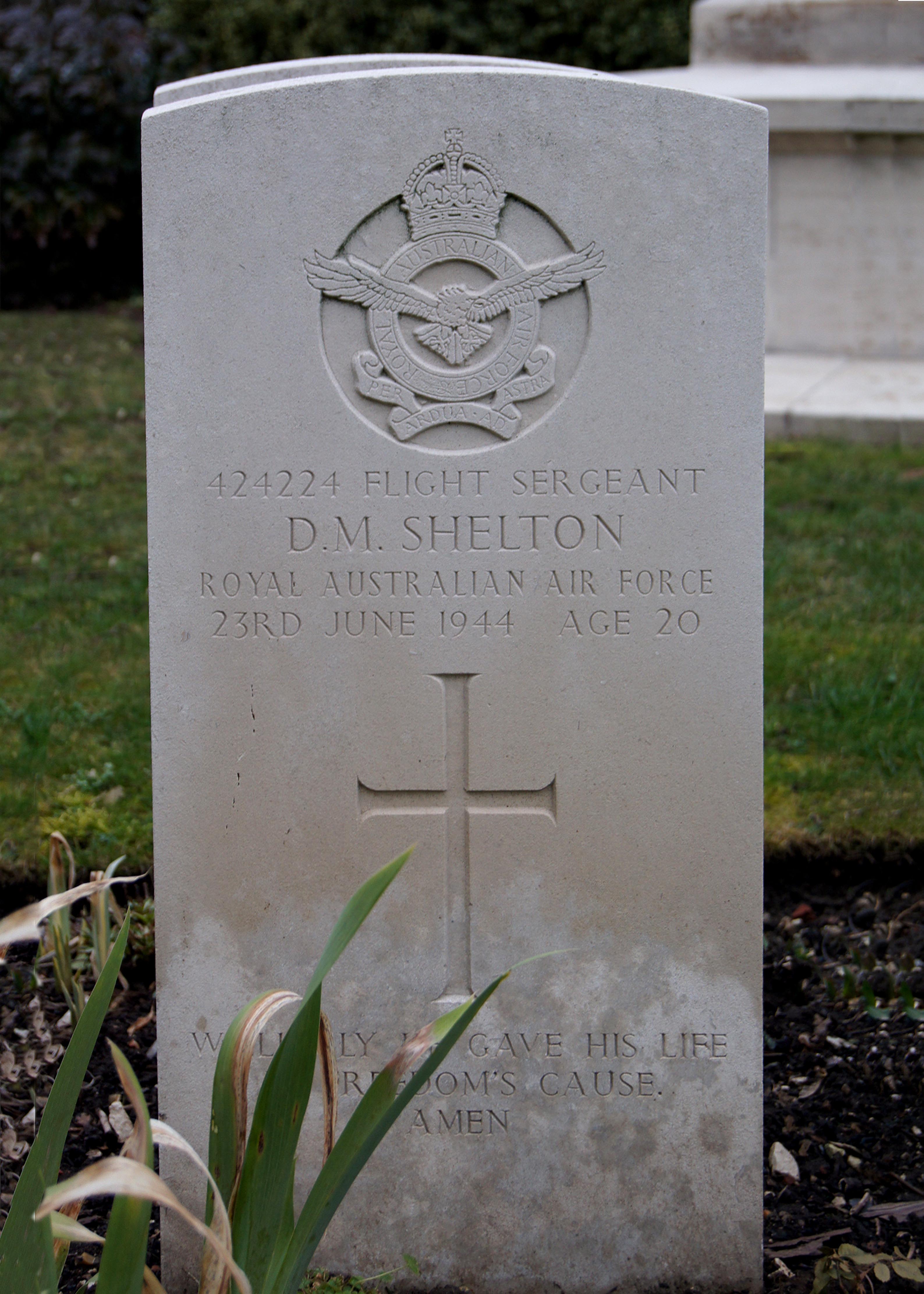 Mike Mcleod
---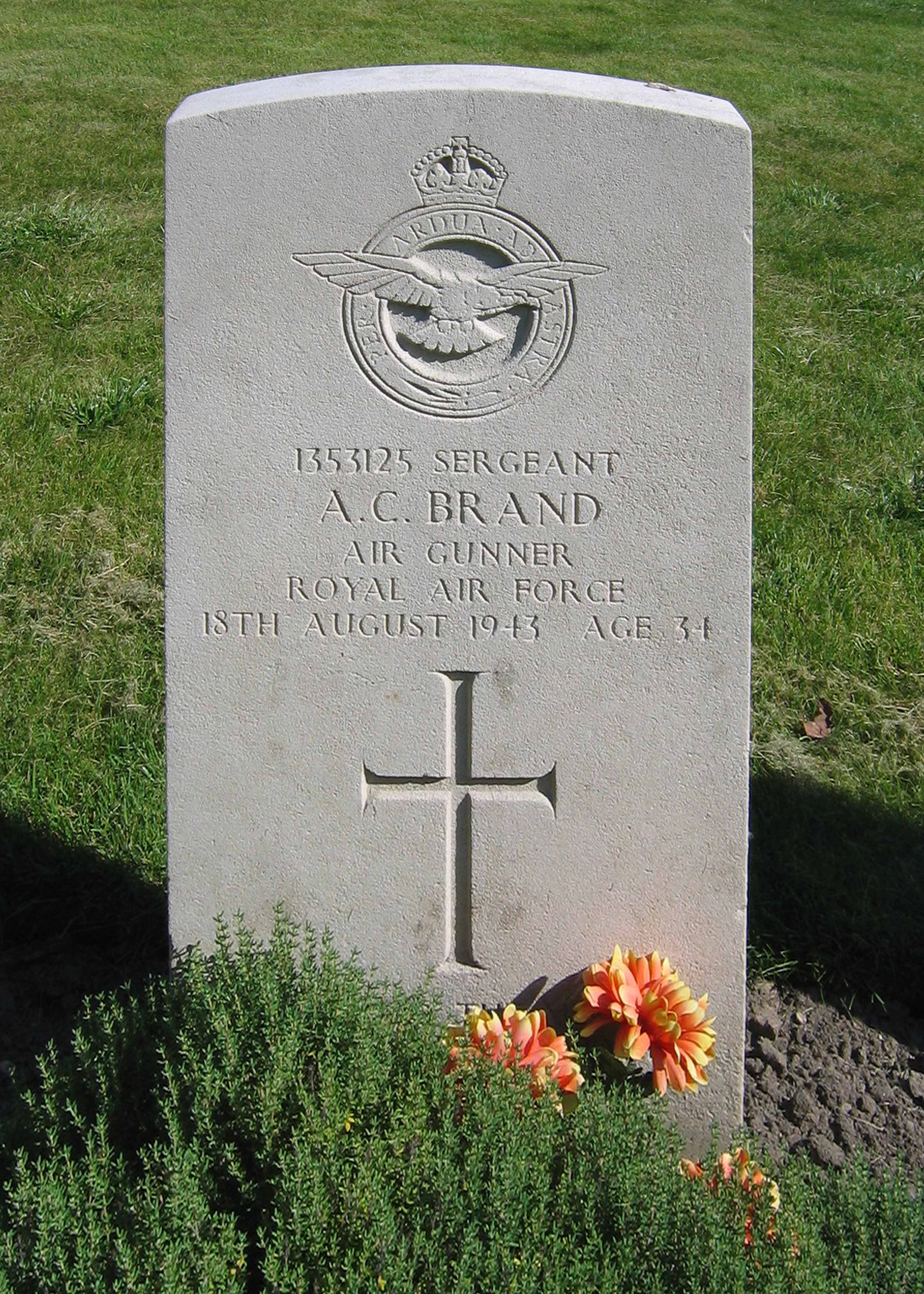 20 May 2017 - Thank you for so promptly dealing with my requests for photos.
Derrick Fielden was my wife's uncle, killed over Germany on his 53rd mission as wireless operator and at the age of 23. He has no known grave.
Adam Brand is the only member of his crew to have a known grave. I knew he was buried in Poznan Old Garrison Cemetery and it conjured a very bleak image. The photo of the cemetery was amazing. Totally beautiful.
Thank you very much on behalf of myself and my wife
All the best with your task
Mike Mcleod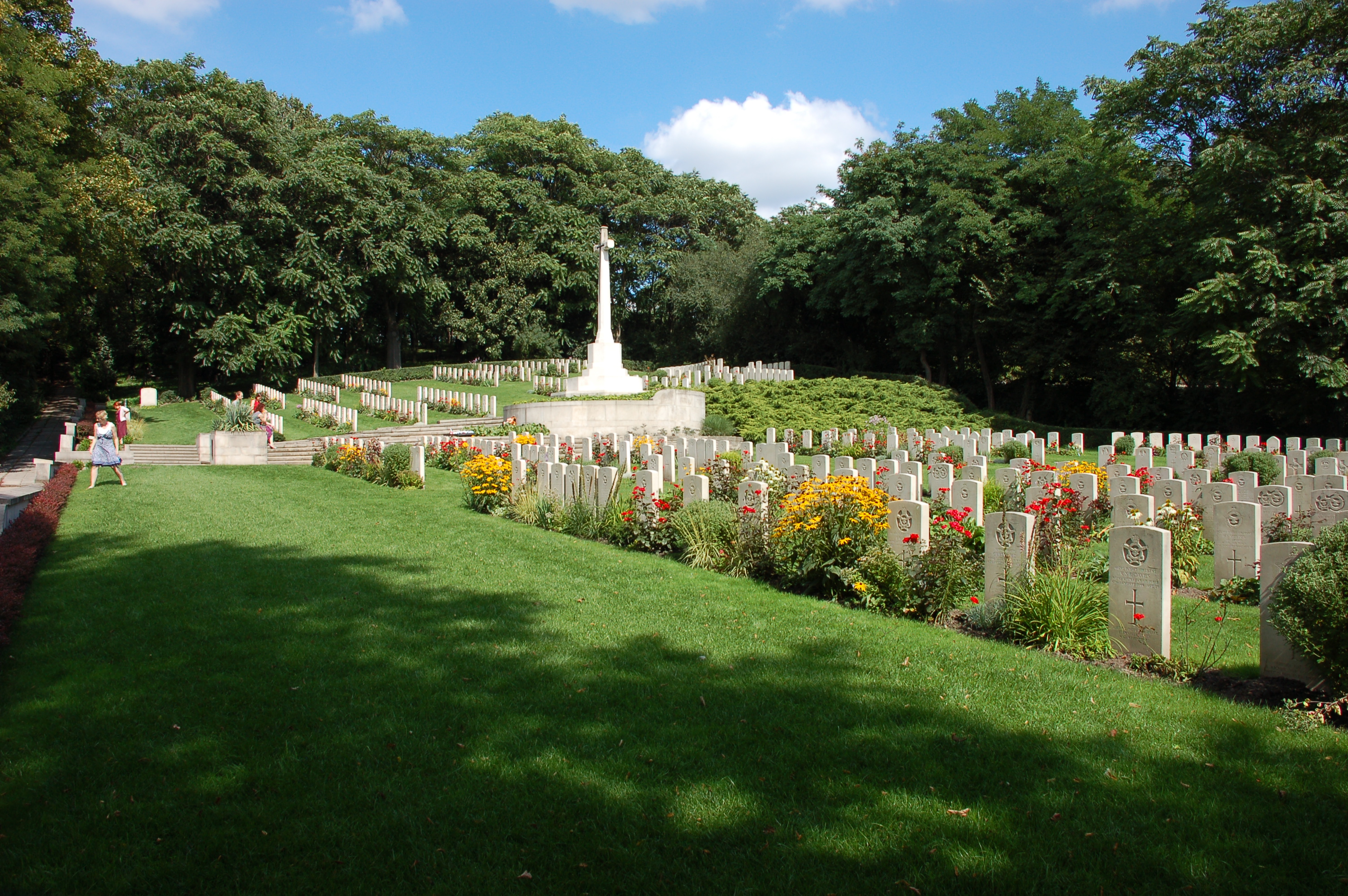 Poznan Old Garrison Cemetery
Kirstie Johson
---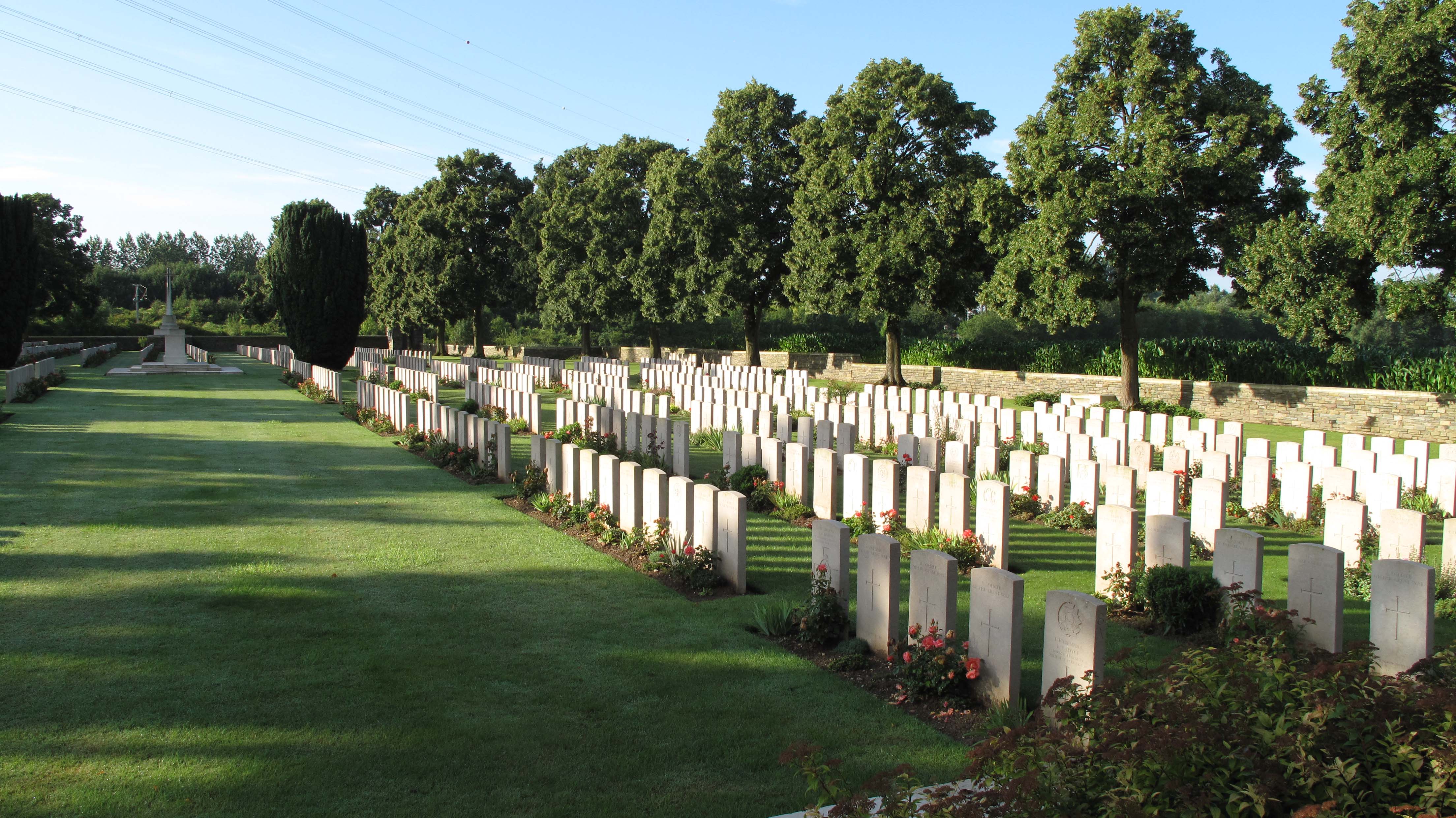 21st May 2017 -
Delighted with pictures. Fantastic project and so important, thank you.
Kind regards
Kirstie Johnson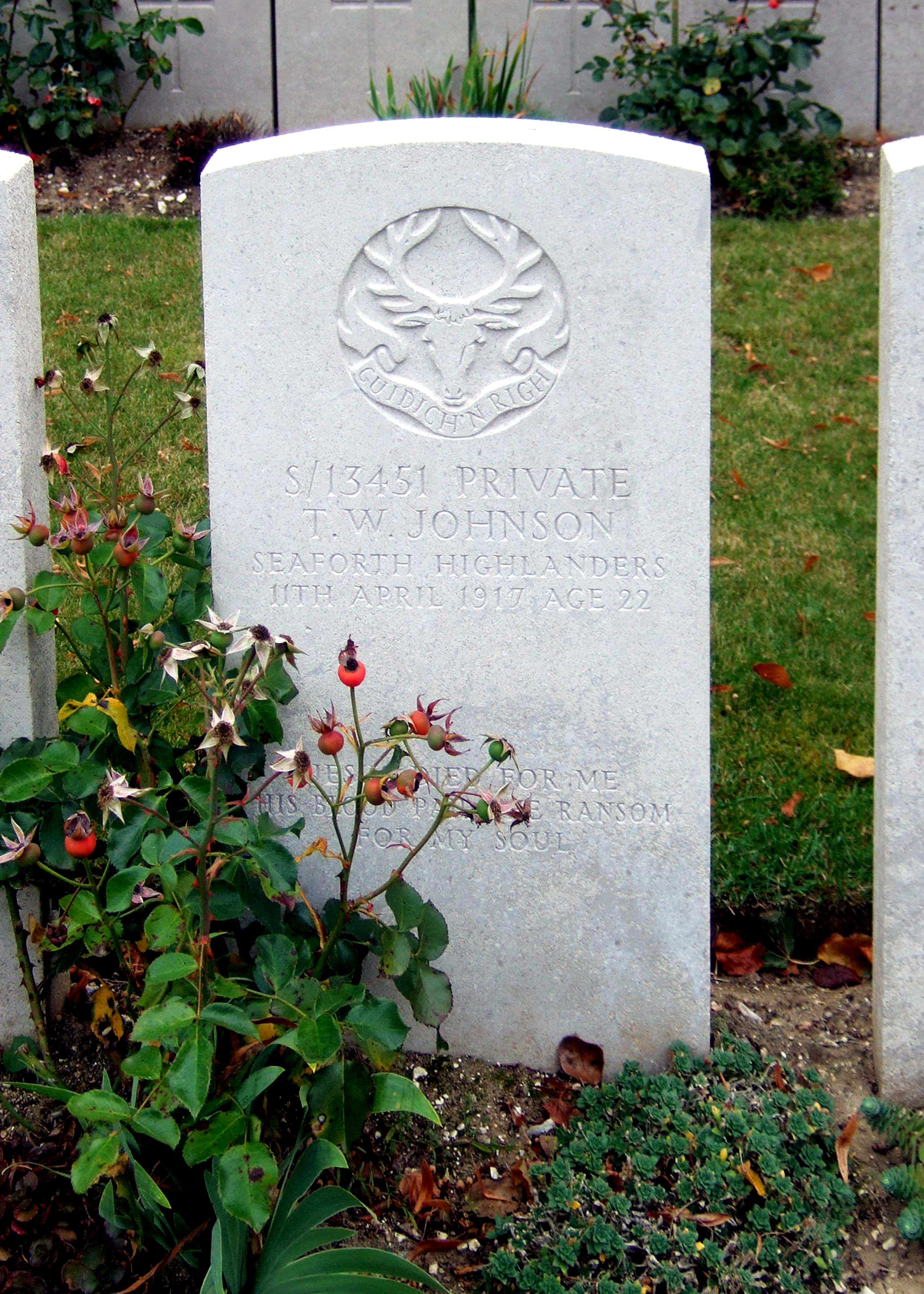 Natasha Gunn
---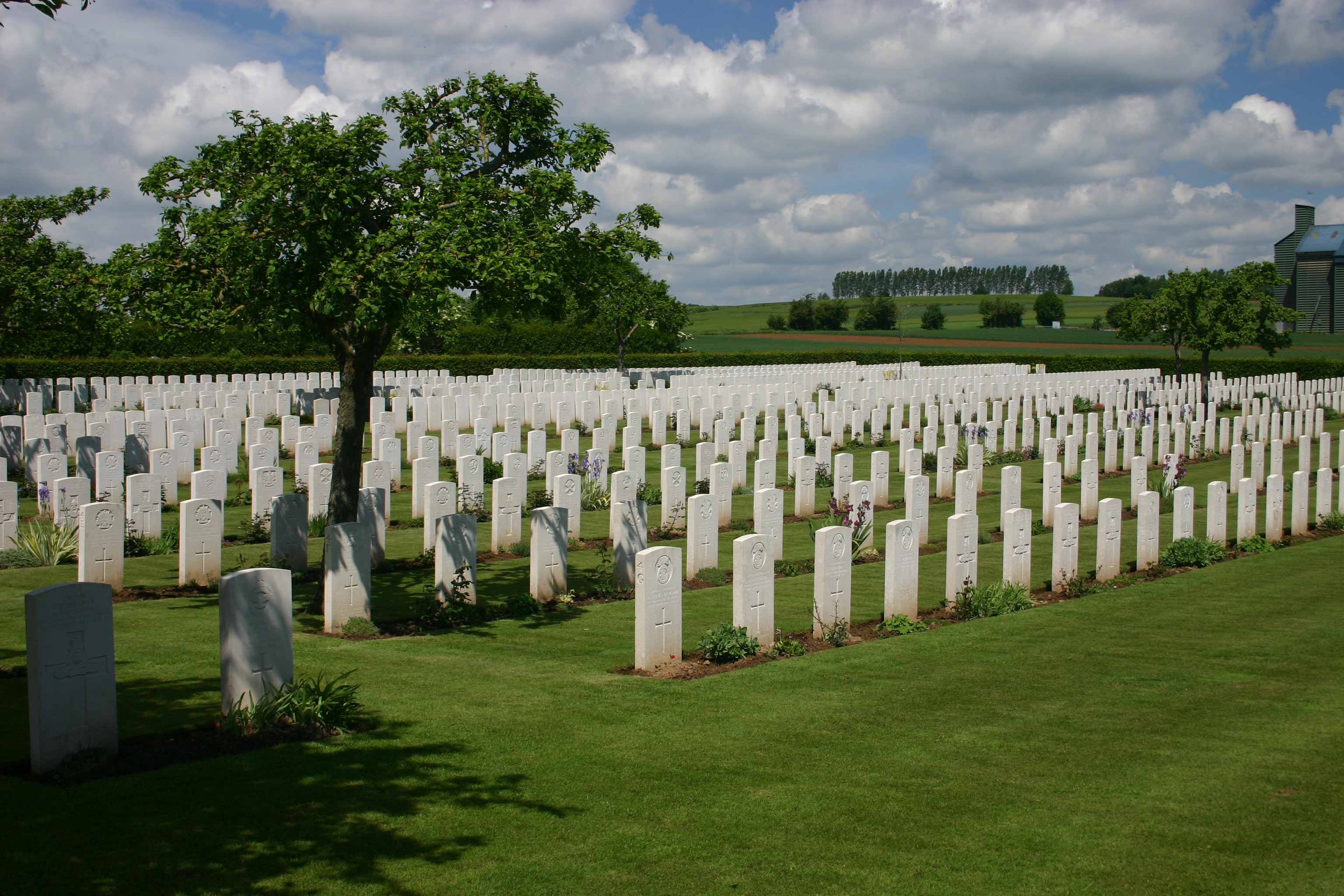 28th April 2017 - Thank you. My father, whose uncle is buried under this stone, is excited and sad about visiting the grave finally. So great that you did this project of photographing the graves individually for those who cannot travel so easily to honor their relatives, so many who died so young.
Regards,
Natasha Gunn
Diane Freedman
---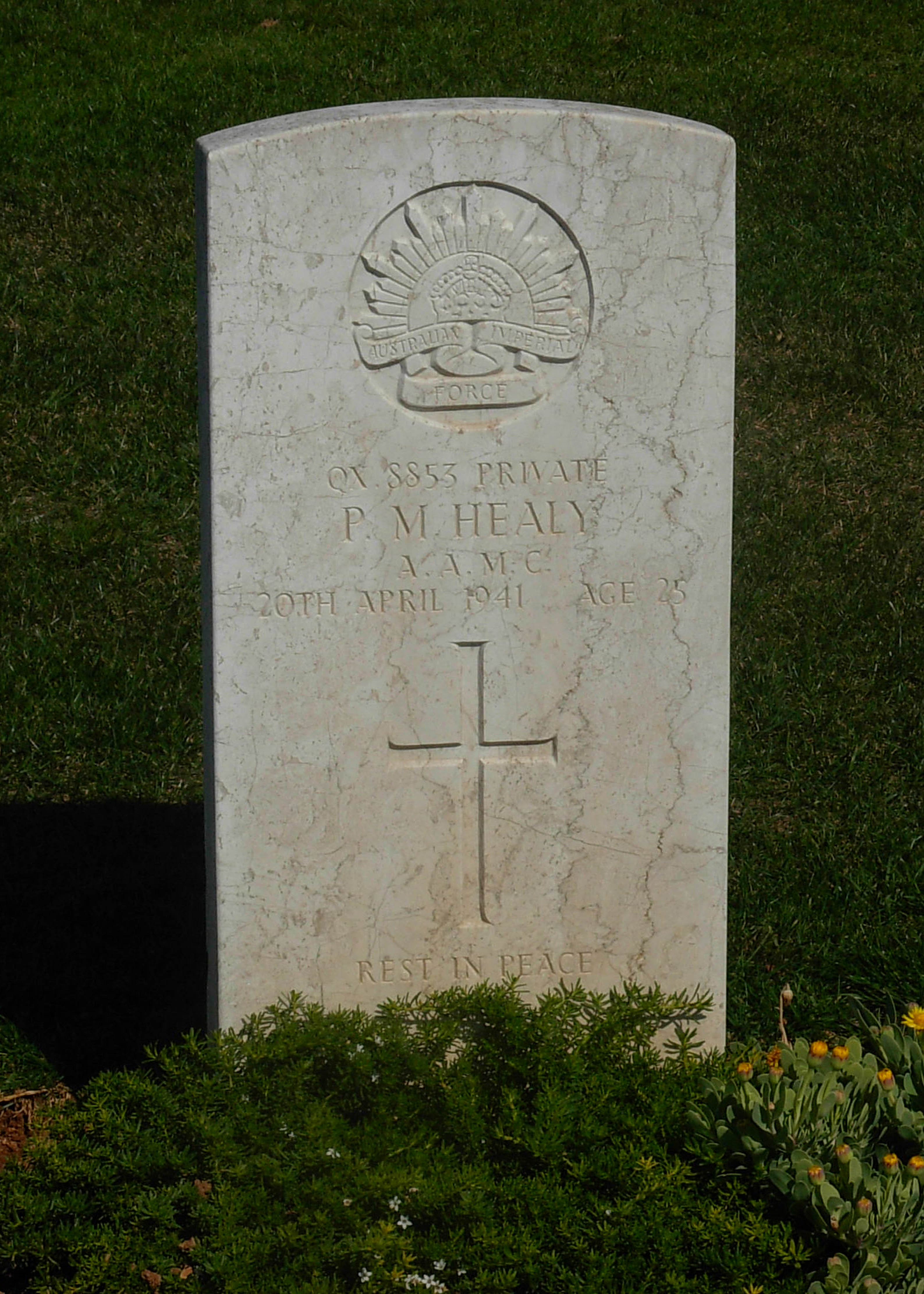 25th April 2017 It is Anzac Day in Australia and I thought I would search for my Great-Uncle's grave in Greece. I am in tears looking at it. Thank you for this service.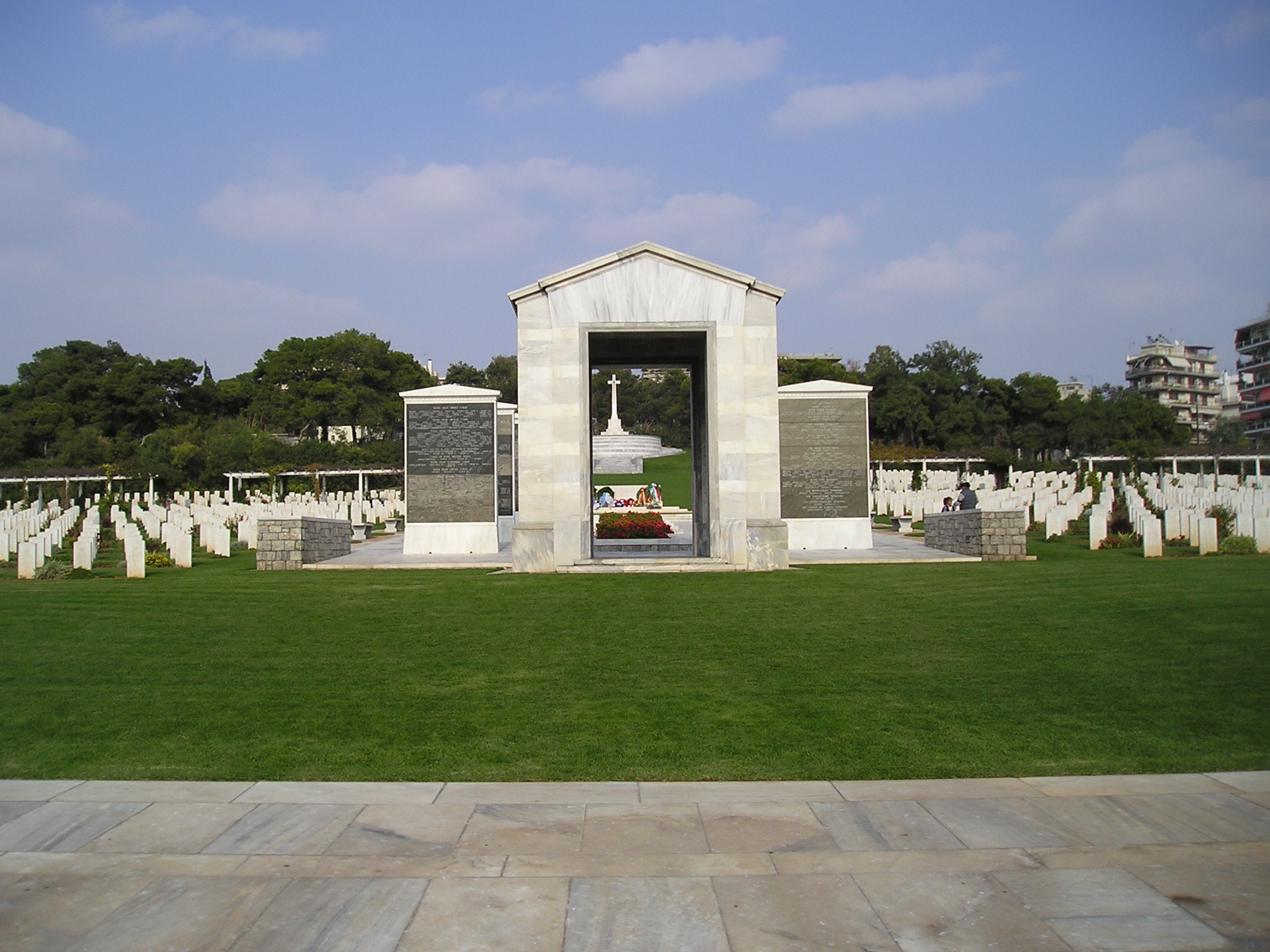 Rob Sanderson
---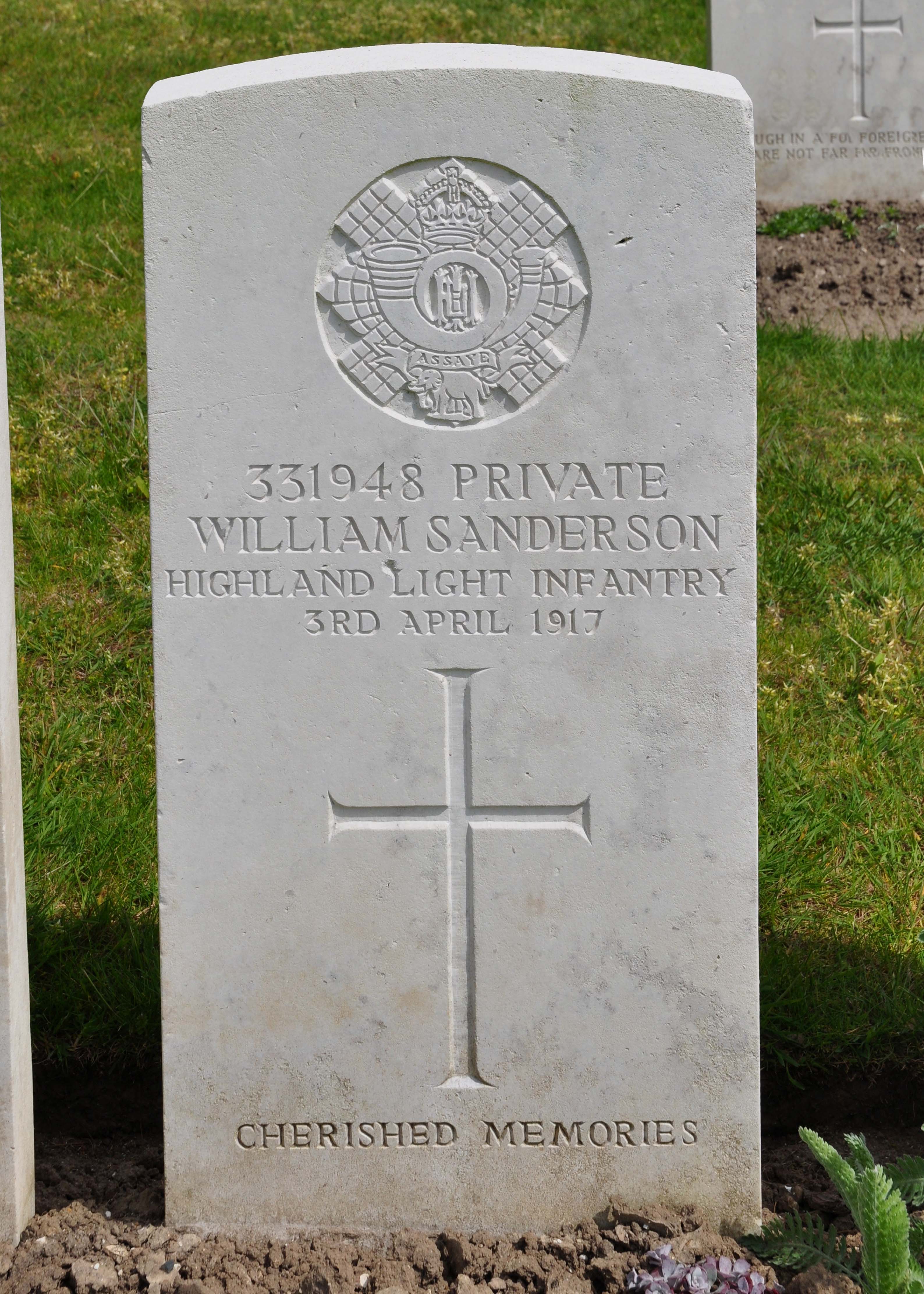 15th April 2017 - Steve, Thanks so much for the photos. I can't tell you how excited and humbled that after 35 years of searching I will be the first to view my Grandfathers brother final resting place. I only wish my grandfather was alive to see this. No one in the family has ever viewed his Headstone. He never was able to enjoy what life had to offer. He was only 20 years old..
Thanks so much for all that you do
Rob Sanderson
Semper FI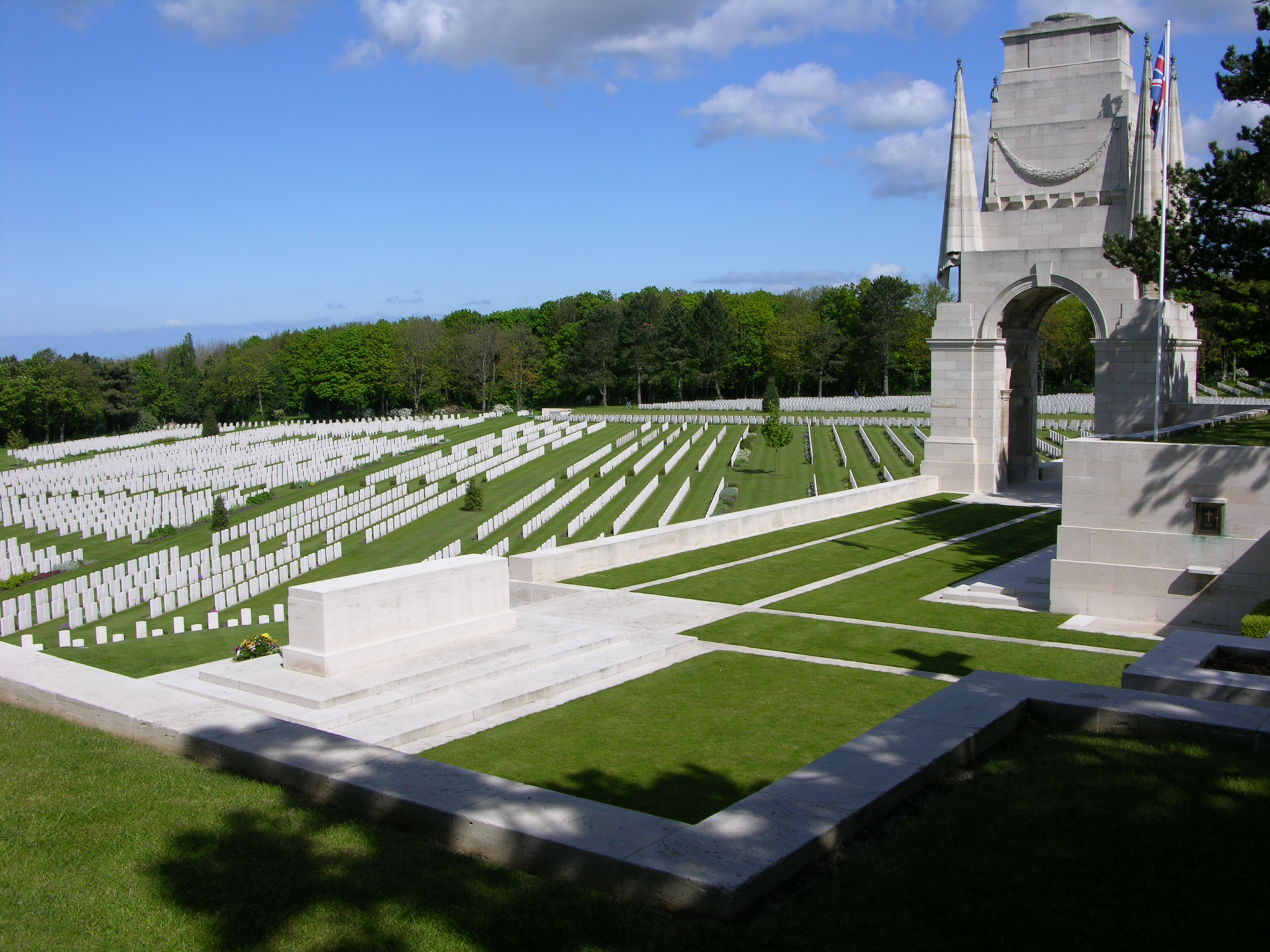 Etaples Cemetery
Marie Brown
---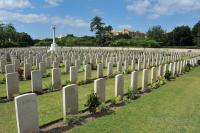 Alexandria (Hadra) cemetery
21 May 2016- Dear TWGPP Thank you very much for the swift delivery of the photographs I so recently ordered for a picture or the War Grave of Lieutenant Sydney Anderson who died in June 1942 and was buried in Egypt. Your site and service is invaluable to the families left behind who will probably never be able to visit the graves of their loved ones. The niece and nephew of the late Sydney Anderson are visiting me from Canada next week and I know will be overwhelmed at the data and the pictures your site has provided. Very, very grateful and please do thank your team of photographers. Best wishes, Marie Brown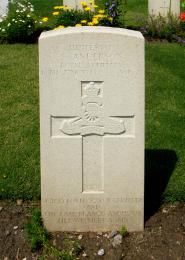 Jan Evans
---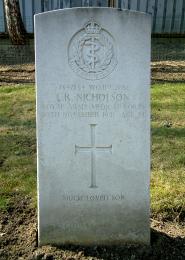 12 May 2016 Dear TWGPP Thank you so much for your prompt reply to my request for the photographs from The War Graves Photographic Project. Your same-day reply by email was much appreciated and the hard copy photographs have arrived safely this morning. My Mother had not said much about her sibling, my Uncle Lowther, although my brother John bore his name: I had thought that I would never uncover more of his history so I was pleased to discover where he was buried - and in time for my cousin who lives in New Zealand to visit the cemetery when she travels to Poland soon. My late uncle, Clement (Clem) Stevens, spent his career with the Commonwealth War Graves Commission and always spoke with pride of its care for the cemeteries abroad. He would be so pleased at the initiative shown by your Photographic Project and of the comfort it provides for the relatives of those who sacrificed their lives for their Country. Thank you once again and with all good wishes,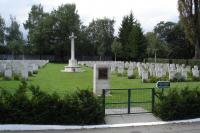 Neil Givens.
---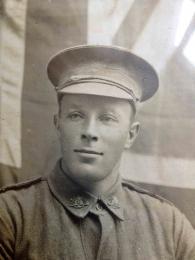 29 April 2016 -Thank you. Truly amazing. The internet truly is a wonderful thing. My great great great uncle Cavalla Isaac Grey's niece and great niece are alive at 95 and 90 respectively and are over the moon about this. I have located his military records and death certificate also today. Am feeling so proud. Thank you. Attached is Private Cavalla Isaac Grey. The young farmer who answered the call but never came home bless him. Regard Neil Givens.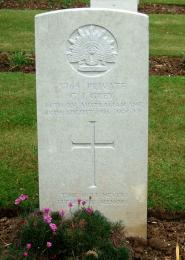 Irene Taylor - in Tasmania
---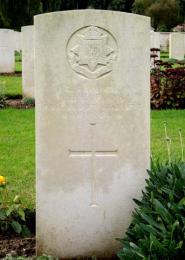 11 April 2016 - Dear Sandra Thank you so much to you and all others involved in this project. It means so much to at least have a photo of the grave/headstone of my Great Uncle. You are all providing a much needed service. In appreciation Irene Taylor - in Tasmania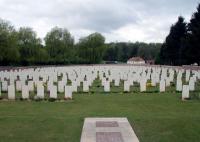 penelope
---
ffff
"26th February 2016 -Good afternoon May i say, i am absolutely thrilled with the photographs you have sent to me and so swiftly! I have passed them onto my mother .. Betty, who is equally delighted. I think the work you are doing is absolutely wonderful!! You have reunited Robert and Betty again. My mum is now 87 and even though mum went onto marry my own father ... i know she will always love and remember Robert .. her first true love. He was a wonderful person. Thank you so much!!!! Regards, "
Mandy Smithers
---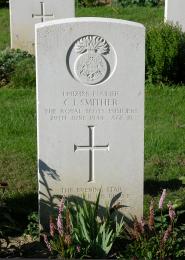 16th February 2016 - Huge thanks for taking this photo of my uncle's grave. My dad has never been well enough to travel and see it but this photo will mean so much. You are amazing people -thank you x That's just made me cry!!! Thank you so very much. You have no idea what this will mean to my dad. His brother Charlie died before my dad was born and it's been my dad's lifelong wish to see his brother's grave but sadly dad is now too poorly to travel to France to see it in person. I went on a school trip there 35yrs ago but sadly the film in my camera was damaged and not one single photo came out. These photos will make an old man incredibly happy! Huge thanks to you and the team for making wishes come true. Can't quite believe we now have this very precious photo of a much loved and remembered member of our family, thank you. Mandy x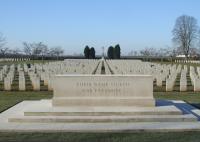 Michael and Helen Douglas
---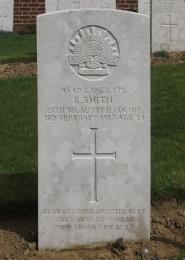 16 Jan 2016 - Thank you for your prompt response to my request. Both my husband and I are grateful to the " War Graves Photographic Project" organisation for providing this incredible service. It is interesting to note that young Ruben Smith who grew up in in very small remote town in northern New south Wales - along with many others fought for King and country in far away France , to sadly die a very long way from home and family. For us, your photograph closes the circle of Ruben's life. Thank you for your dedicated service. Kind regards,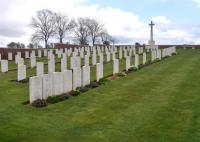 Debbie Lander
---
5 Nov 2015 - Thanks so much. Was investigating this as my daughter is off to see the war graves in Ypres on Friday. I was unaware of the War Graves Photographic Project beforehand. Tom Lander was my Dad's Uncle and the address I gave for the hard copies to go to is that of my Dad. It will mean so much to him to have the photographs, as his cousin visited the grave some years back but was unable to take a clear photo. After this research I think I will go out to visit the grave myself too. I had not realised you also had a photo of the grave which is fantastic. It is an inspiring and admirable project. With Kind Regards,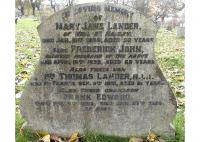 Richard Higgerson
---
31st October 2015 - May I say thank you for your prompt service. My mother and auntie have received the hard copy photographs, both beautifully presented, they have inform me to also pass on there thanks, a marvellous service most appreciated. The digital copies also excellent may thanks. Richard Higgerson
Gwyneth Tonkin nee Forster.
---
30th October 2015 -Good morning . Thanking you for my request of email and hard copy photo's of Walter James Forster's grave in Lebucquiere Cemetery Extension . Both have arrived safely, the hard copies in today's mail. Please accept my sincere thank you for this so sad but wonderful piece of my family history. Another piece of the jigsaw has been joined, by wonderful people like you. THANK YOU. Sincerely.
Una
---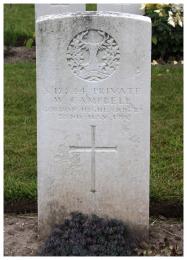 23 Oct 2015 - Good evening Thank you so much for emailing the pictures of my grandfather's grave so quickly and for the great work you do. It is extremely poignant for me to see these pictures and tinged with sadness as my father didn't live to see them too. He passed away in 1995 and we knew his father had been killed in WW1 when my father was only 6 weeks old. My father was under the impression that his father had been blown up and there was no grave. To find out that there is indeed a grave and that is so well tended brings much comfort to my sister and me. My cousin and his wife visited the grave many years ago and I would really like to make the journey too one day. Thanks again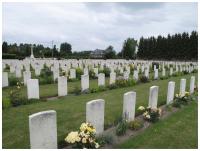 Janet Maddocks
---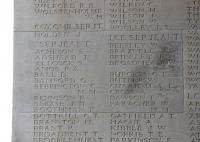 28 September 2015 - Thank you SO MUCH for getting back to me and 'taking' me straight to the grave. This is so very much appreciated. You run an amazing first class service which is absolutely priceless as I know that I would never get to India or indeed France to visit either of these graves/memorials but will treasure these images forever. My kindest regards,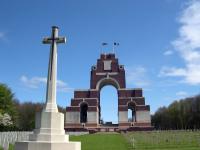 Catherine Lee
---
Medjez El Bab Tunisia
9th June 2015 - Hi there, Thank you so much! - I was so pleased to be able to get this photo, Serjeant McAleer DCM was my mum's uncle and I wanted to get this for her 80th birthday. She has always talked about him over the years, even though she was only 7 when he died. He was actually run over in a tank accident, while on his way back home to Ireland. The family, including my mum were all waiting for him to arrive home, when they got the bad news. Before the internet, we had tried to find out where his grave was, but most of the family had died and my mum couldn't remember, so it's great to be able to finally put all the pieces together. Thanks again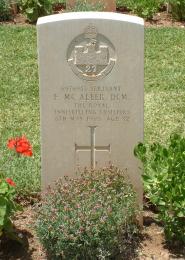 Craig Miller
---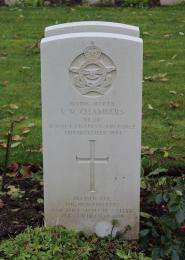 7th June 2015 WOW!Outstanding!!! Thank you so very much for the QUICK reply and excellent photographs! It's just what I wanted — this will mean a great deal to Gordon, and others as well. I shall also send these on to the children and families of the the pilot and navigator. Please pass along all of our gratitude to Steve Rogers too.'
Durnbach War Cemetery
Carolynn Oakley.
---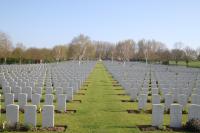 Hooge Cemetery
30 April 2015 - Dear TWGPP, This was a definitive moment finding the photographic project on the CWGC site. It has enabled me to conclude my research into my previously unknown relative, whom I was fortunate enough to trace, by name only, to his final resting place in less than a day. One might say I had been guided. So until I return again to Ypres with an even greater sense of purpose, I thank you most sincerely for the e'mail and its precious attachments. Regards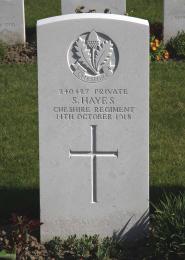 Jenny
---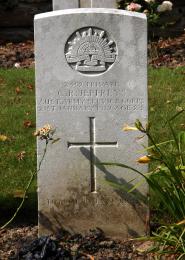 25th April 2015 - ANZAC DAY -Thankyou so much for the photo of Charlie's grave. It accompanied me to the Anzac day ceremony this morning, and my daughter wore his service medals , it felt comforting to see where he was buried. He was my grandfather's oldest brother, and I have passed the photo on to my mother, who is 86 now, and grew up knowing her Uncle Charlie had died in the war, but with few other details. Our family didn't talk much about the war, and we don't have a photo of Charlie or any other memorabilia. He died without children, being only 24, so we try to keep his memory alive in our branch of the family. The work you do is truly wonderful and means so much to those of us on the other side of the globe, especially as people age the chance of them ever getting to see these sites in person diminishes. Thank you again,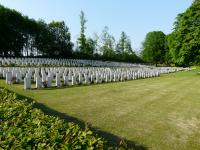 Contay War Cemetery
Donna Hollis
---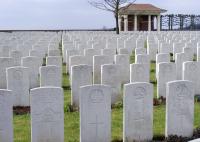 19th April 2015 -Hi, I just wanted to say a very big thank you for the photos! What an awesome thing you are doing for people who are unable to visit the graves of their loved ones. My grandfather is turning 90 this year, a trip from Australia to see his Uncle's grave would probably be hard for him. I am making him a history book for his birthday and I am so grateful to be able to add these photos of his Uncle's resting place. Once again Thank You Regards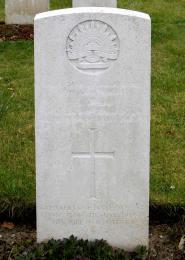 Valerie Glynn
---
19th April 2015 -Thank you so much for your amazingly quick response and photographs of the inscriptions and view of the memorial. I am so glad at last to see them (almost exactly 100 years after he was killed) and I'm sure your work has brought the same reassuring resolution for countless others. Where, as a child I was evacuated to my great aunts in Woburn Sands, I would see every day on the living room wall the almost life size sepia photograph of their youngest brother Willie who had been lost in the previous war. But beyond saying who he was they would tell me nothing else. I sensed,even as a child, that the subject was too painful. I have been completely unable to discover what happened to that picture and the medals also in the frame or indeed any details about him at all after my great aunts and grandmother died many years ago. I retained the strong wish to know what had happened to him and if there was a grave but had no real lead on how to set about it. I have had a very busy life and until I retired, my grandchildren grown up and my husband whom I nursed at home for many years died last Autumn have not been able to make any determined search. Now with this ipad (which I do find so useful but very daunting) I have finally found you and your truly great Project and it is wonderful. Thank you again, With very best wishes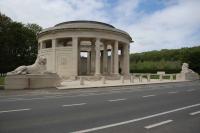 Rex Paramore
---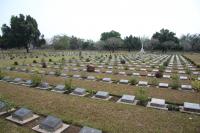 5th March 2015 -Thank you so much for the photographs of my brothers resting place; I've waited years to get one. The only photograph we had was of the original mound of earth with a wooden cross sent at the outset. I served in the RAF in Ceylon ( nowSri Lanka), in the very early 1950's. My Commanding officer went to a great deal of trouble to organise a joint services effort (Army, Navy and Airforce) to get me to Thanbyuzayat War Cemetery in Burma by using all three services over a very circuitous route; the desire to help by all three was astonishing, I was so near and yet so far. But it couldn't be achieved due to a dangerous situation in Burma and elsewhere and anyway I couldn't be spared from important duties for the time it would have taken. It would have been a great help to my grieving parents at the time, but I didn't tell them I couldn't make it in spite of the tremendous effort of my comrades in the other services. The photographs have brought me some consolation now that I am turned 80. Again, thank you so much. Best regards,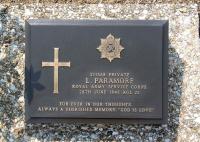 Linda Bond (Niece of Harold Mervyn Brown)
---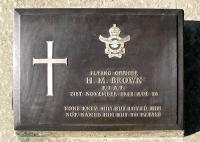 1st March 2015-Thank you so much for sending me the Photo of the Grave and Cemetery of my Mother's Brother - Harold Mervyn Brown. My Mother and Grandmother, who have now passed away would have been so pleased to know that his remains were taken to this Cemetery and his Gravestone is being cared for by the Commonwealth War Graves Commission, in Bangladesh. He was a Pilot in the Indian Air Force and crashed and died when he was only 26 years old, in the Second World War. I remember my Mother telling us that they travelled to Comilla, (which took several days) from the South of India where they lived. They were then taken to the scene of the crash and were given some Photographs of the Funeral, that we now have. Even though I never got to meet him, I am so happy to know that he is resting in such a beautiful place and thank you all so much for the Photographs and to the person who took them. It has made me want to go to the actual Cemetery and see it now. I cried when I randomly put his name into Google and all his details came up. I just wished my Mother and Grandmother were still alive, it would have given them such comfort to know that his remains were taken to Maynamati Cemetery and that it is being looked after so well, all these years later. Thanks once again for everything.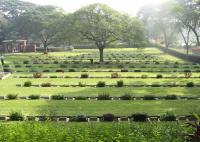 Maynamati
Ashley
---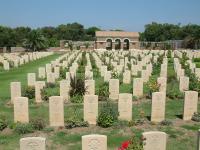 Anzio War Cemetery
21 February 2015 - Thank you My late mother Norma Challis ( Nee Flair, son of Alfred) would have been proud. She spent many years trying to find out about her dad and where he was buried. She died on Mother's day in 2004 and my brother, Conrad, then later picked up her mantel and continued her work. On behalf of my brother and the rest of the family we thank you and the rest of the War Graves Photographic Project team for the photos and the brilliant work you do. Keep it up. Cheers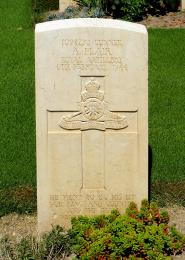 Bill Cunningham
---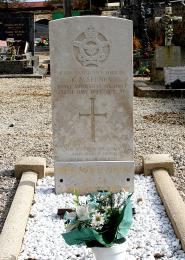 18th February 2015 - A brief note to thank you for these photos. I am so pleasantly surprised to see how beautifully the grave has been maintained. It remains a wonderful tribute to a brave young man. His father (my uncle Alfred) fought with the 41st Battalion AIF in the first war and it must have been heart breaking for him to have lost a son in the same country less than thirty years later. I will be coming over in September to visit my daughter in London and have it on my agenda to visit Coulonces. Thank you again, and congratulations to yourself and colleagues for the wonderful work you are doing. My best regards,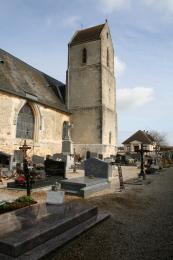 Coulonces Churchyard
Leonie Waymouth
---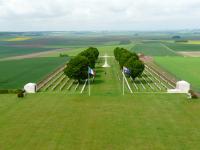 Villers Bretonneux Cemetery
18 February 2015 - Thank you so much for your quick reply with the email re Herbert Wyatt. I took my ipad into the hospital for my father to see, he was so happy he had tears streaming down his face. Again thank you so much for making a old mans wish come true. Hopefully he will still be with us when the photos arrive which I will frame for him to put up in his bedroom . Bless you Leonie Waymouth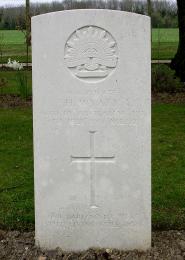 Ken
---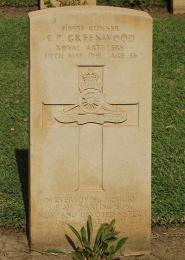 18 February 2015 - Thank you for your very prompt response to my request. And many thanks for the work you are doing it is much appreciated. My recent request was the result of doing some family history and is for a somewhat distant relative – a first cousin once removed whatever that means! Although I'd never know of this person it was still quite moving to be able to see a tangible record of his personal sacrifice some 74 years ago. I think it is unlikely his family would have seen his final resting place unless they were fortunate enough to be sent a photo at the time – I somehow doubt it but I hope so. Your project is a fantastic endeavour and I would just like to send you my personal thanks to the team for all your time and effort. Thanks again,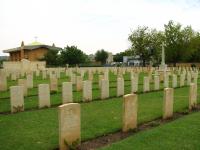 Khartoum War Cemetery
Best wishes, Jagg Griffith Carr-Locke
---
Reichswald Forest War Cemetery
30 Jan 2015 - ... even here, in the middle of a busy workday, an ocean away in Toronto, Canada, this is profoundly moving for me. It gives me welcome pause. I am the first member of the family to clap eyes on this monument. All my life, until the demise of the last member of that generation, I heard stories about my much-loved "Uncle Bob" ... a man I never knew (I was born in 1956). My own older brother (born in 1951) bears his exact name... my dad's effort to make sure his older brother lived on, if only in name, through family history. I've recently been going through uncle bob's medals (five for service, one Silver Cross for his bereaved mum, my grandmother .. whom i also never met. The family said she died of grief), and trying to find out as much as i can. That effort will culminate in my trip to this sad, beautiful site that you have photographed with such obvious respect. My written thanks can't begin to express my profound gratitude. Their sacrifice is not forgotten.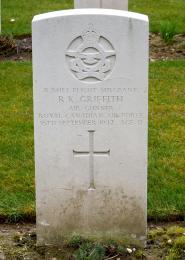 Glennys Gow
---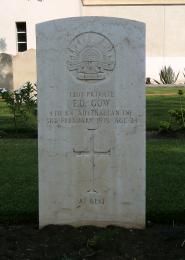 21st January 2015 -Thank you so very much for the prompt response and the beautiful photos, these will be treasured by the family. The cemetery, like all those maintained by the CWGC, looks to be very beautiful. It is a meaningful gesture to include a cemetery photo, I know it will be a great comfort to one elderly relative in particular that his Uncle is resting in such a beautiful place. In 2010 my late husband and I made a special trip to Belgium and France (from Australia) to visit the graves and photograph all the headstones and panel names of our many family members who died on the Western Front in WWI. This was a deeply moving experience, particularly so when we received news along the way that we each had a family member identified from the burial pits at Fromelles. We were able to visit the then partially complete new cemetery, and the burial pits area - something I believe can't be done now. I was just so grateful to discover that Ernest Donald Gow's stone had been photographed as I'm not sure that I will ever get to Egypt. I don't know if you actually took these photos but regardless, thank you for your part in this wonderful service. With great appreciation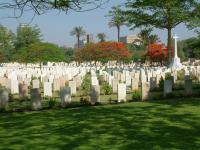 Cairo War Memorial Cemetery
Ruth Meltz
---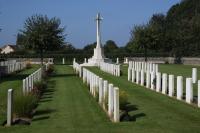 12th January 2015- Dear Sandra Thank you very much for the prompt reply and we look forward to receiving the hard copies. Toms Mother had been organising to visit his grave in 1920 but died before she could. My Mother is the daughter of one of Toms sisters and thanks to the projects photos we are the first of the family to ever see the grave, which means a lot to us and we hope to visit it next summer. The family were expecting Tom home on leave so had gone to the station thinking they would meet his train, instead they returned home to find news of his death. My Grandmother was 14 when Tom died but he has never been forgotten and is still talked about. Until starting to search for the grave this afternoon on the Commonwealth War Graves Commission website we had never heard of The War Graves Photographic Project. However I would like to say how much we appreciate the work of all the projects volunteers, words cannot adequately express what it has meant to us seeing the photos . Thank You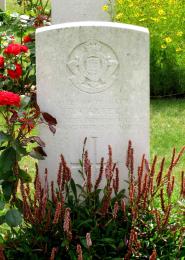 Judy Wilks
---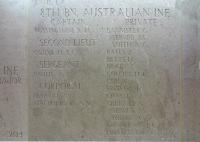 6th January 2015 - Thank you again for your assistance concerning the queries I had, I was worried that the W. Cox in the photo you emailed across was not my great uncle. Finally we greatly appreciate the wonderful work that you and many other volunteers do in terms of "The War Graves Photographic Project". What an amazing and very powerful contribution you are making to so many people's lives by taking photos of loved ones who have died in battles so far from home. My nan died in 1974 and I have just been thinking it would have been lovely for her to have seen her brother's name on the photo you sent. She and her mother Margaret (my great grandmother) will certainly be with us in spirit when we visit where William is commemorated at the Helles Memorial later this year. William's resting place in Turkey is certainly a very long way from the small country town of Stawell, in Victoria, Australia where he was born and grew up. Lest We Forget. Cheers,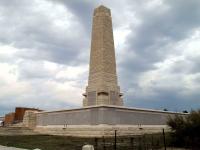 Marie Brown
---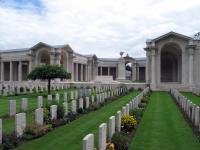 Arras Memorial
4th Jan 2015 - Dear TWGPP, Your site is the best ever. Your contact and interaction is brilliant and the concept of photographing the graves of fallen military personal a wonderful plan. It has given us family members the opportunity to see the graves and memorials to our family members and to hold the records of them in a way that would NEVER have been possible. I am 70 years old and am busy researching all our family's fallen in an effort to leave behind as much information about them as I can. I do this for them and for the families they left behind but also for the generation in the future. I would never have been able to get to these sites myself. Your photographers are doing a wonderful service and you are incredibly generous is sending over all the pictures you have on the soldier. Thank you and please thank them. Sadly we lost several family members. The TF hildyard and HF Hildyard were brothers. What a loss to their parents that must have been. Thank you again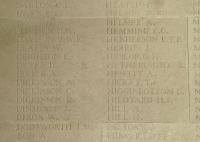 Linda
---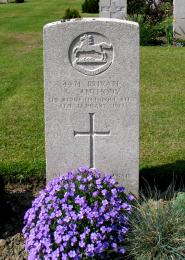 5th December 2014 - Good Morning Just to say the greatest thing I can thank you for is all the joy you've brought to my family, for knowing Alfred final resting place is beautiful and well cared for, now we know where Alfreds resting place is I will go over and visit next year. My father has passed away before he could see were his uncle was laid to rest. once again I am Forever thankful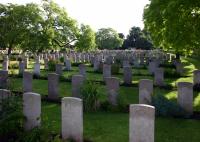 Vlamertinghe Military Cemetery
Janet Marsh (Leslie's neice)
---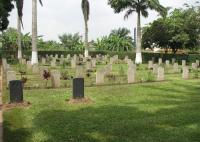 Takoradi Cemetery , Ghana
01 December 2014 - My Mum has just phoned to say that she has received the photos of her brother Leslie Wright's grave in Ghana and she is over the moon. At 84 years of age there is no possibility of her going out to Africa so for her to see his grave is really something very special. Her Mum had wanted to bring Leslie's body home but the cost was prohibitive. As a consequence no member of his family has ever seen Leslie's grave…until now. Thank you and all your wonderful volunteers so much. It is a very special and important thing that you are doing. With best wishes from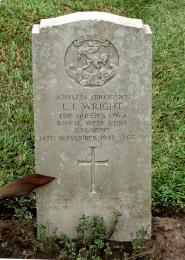 Lesley Pack
---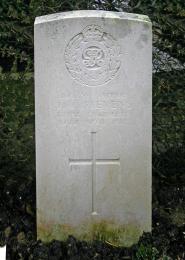 23 November 2014 - Thank you so very much for the photos and your unbelievably quick response. I certainly didn't expect a reply to my email request on a late Saturday afternoon! I only stumbled across your website yesterday... what a find! To say 'thank you' just doesn't seem enough. Josiah Stevens, 'Joe', was my late paternal grandmother's first husband. They wed Nov 1914, had a baby girl, (my late auntie), in 1915, then Joe was killed in action in 1918, just before my auntie's third birthday. So my auntie never knew her dad, and my nan lost the love of her life. I'm not sure she ever knew where, or even if, Joe had a proper resting place. Anyway in 1920 my nan married again, and went on to have two more children.... one of whom was my father. His dad died in 1944 from the after effects of mustard gas, at the age of 45, but at least he died in England and was buried in a cemetry close to his family home. I was born a few years later and grew up knowing little about any of the above. Huge thanks to you and the rest of the volunteers for providing such a wonderful service. An important piece of the jigsaw found, thanks to you. Kind Regards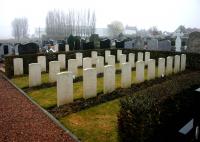 Caestre Cemetery
Andy and Carolyn Jordan (nee Shaw)
---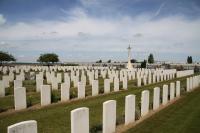 Rosieres Communal Cemetery Extension
22nd November 2014 - -Many thanks for receipt of photograph of the late Captain L.W.E. Shaw which was received today. We have had a very interesting few weeks researching this war record as He was a great cousin of my wife which we discovered after reading though an old note book of family history left by Her late father.It was great to find we could obtain this photographic record due to the great voluntary work done by your organisation. We are both now in our 70's but in reasonable health so we must endeavour to visit this cemetery in order to complete our voyage of discovery.Once again many thanks and congratulations on the great work you do which must provide both information and comfort to very many families. Yours Sincerely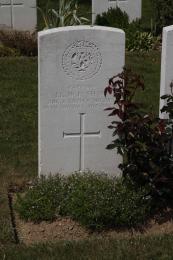 Sarah Hughes
---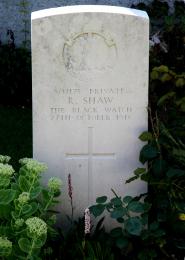 15th November 2014 - Good evening I would just like to say a massive thank you to you and all the fabulous volunteers at TWGPP for all the work you do. I have done this for my husband, it is his great uncle, and no one knew where he died or where his memorial was. So thanks to you and all the team and the CWGC, without you both I would never have found him, let alone have a photo of his grave. I can't wait to show my husband all the information and photos, next step will be to go to his grave. With all my thanks,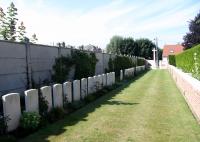 Famars Communal Cemetery
Margo Johnston
---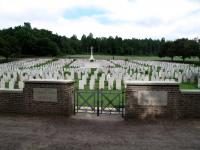 Flatirin Copse cemetery
11 November 2014 - Thank you very much indeed. I look forward to receiving the photo in the post. The grave is that of my great-uncle and my mother, his niece, will be very pleased to see the photo of it, as it is unlikely that either of us will ever be able to visit the grave in person, much as we would like to. It is wonderful that you are doing this project. I found the grave details on the CWGC site a few years ago and was sorry that I couldn't actually see the gravestone itself, only trace the spot on the graveyard plan. Visiting the CWGC site again recently, I was so pleased to follow the link to your site and see that there was an individual photo of the gravestone. It looks so beautifully kept, with all the flowers in front; it is very moving to see it. Many thanks indeed to you for your work and to the volunteer who took the photo. I hope you can pass on my sincere thanks and appreciation. Yours sincerely,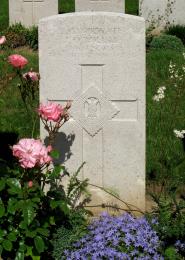 Eric Scharf
---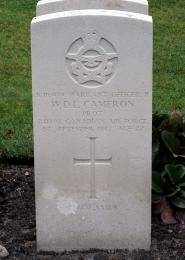 7th November 2014 - Thank you so much Sir, for all this incredible work. The grave pictured was of the pilot of my grandfather's aircraft which was shot down over Berlin. He died trying to maintain control of the aircraft so that his crew, including my grandfather, could bail out. I literally owe my life to him. Sadly, this young man was an only child and as far as I know, he has no living descendants. Thank you so much for helping my family to honor him if only on the walls of our homes.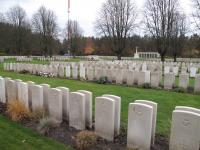 Berlin 39-45 Cemetery
Sandra Wheatley
---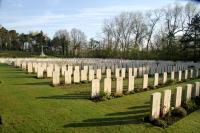 Coxyde military Cemetery
26th October 2014 Thank you for the photographs you sent of my great uncle's John Weir Sanderson's grave. I had been trying for some time to find out more information about where and when he died without success until I read an article in the Peoples Friend magazine about the fantastic work you had done and are continuing to do. Within 5 minutes of logging onto your website I not only knew where he was buried (Coxyde) and when he died (5th September 1917). So I would just like to say a big thank you to all the people involved, especially the person who took the photograph. We are now planning to visit his grave next year which would not have been possible without your help so once again a great big thank you.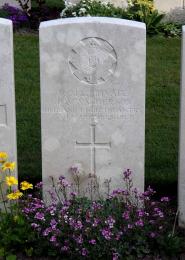 Nigel Dadge
---
19th October 2014- Dear Steve, I am a teacher at a school in Suffolk and as part of a joint project between ourselves (ICT) and the History department we are researching our local war memorials for the WW1 Centenary. Whilst doing our research I came across your website and was staggered by the amount of effort you and you team have done, even more so by the fact you are volunteers. Reading the 'thank you' page made both my wife and myself very emotional which is good going for a 'grumpy 47 old teacher'. It is clear by peoples comments how much comfort you bring to people who have lost loved ones. In this day and age of 'reality show heroes' I just wanted to take time to say a huge thank you to you and your team for a such a fantastic and worthwhile project you are doing. Kind regards
Best Regards Allan Ross, Staff Sergeant, Royal Canadian Mounted Police
---
Stanley Moore
19 October 2014 - I can't thank you enough for sending these emails and the hard copies. I think it is incredibly important and meaningful work that you and your organization are completing. I know that Vince Brimicombe F/O 28631 RCAF will be very moved to see these. He is now 93 years young and living in White Rock B.C Canada. I became close friends with his daughter and was introduced to him. A condensed version of his incredible story came to me when I had the honour of completing an audio recorded interview of Vince a few months ago. He vividly told the story of his life in the RCAF, his combat missions, and his plane being shot down by a night fighter during the January 5-6, 1945 raid of Hannover. Unfortunately Stanley MOORE was killed standing beside him that night as Vince piloted the Halifax. According to what I could find on the internet Vince bailed out from his Halifax with his extremities on fire. He then evaded capture for several days before being turned in by a farmer. I learned from Vince that he never knew what happened to Stanley "Ginger" MOORE and assumed that his body was lost with NP999 that night. My strong impression is that Vince has carried a strong sense of guilt for his entire life with respect to Ginger's death and the events surrounding his loss (all other members of the crew were captured and survived the war). Prior to the interview I had done a bit of research on the internet and located the Ginger's resting place in the Sage War Cemetery. Vince was very moved to finally after all these years, come to know of the final resting place of Ginger's remains, and to know that he was interned with his fellow flyers. Vince has many original documents, Allied and German, surrounding the events of his participation in WWII. I guess what I wanted to try to convey to you was what incredible meaningful work your organization is doing, please keep it up. Thank you very much for your timely response. I intend to give the hard copy photo's to Vince's daughter who will have them mounted as a gift to her father. The bravery of these young men is truly nothing short of surreal and hopefully will never he forgotten.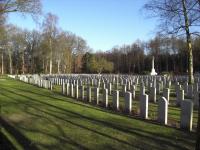 Sage War Cemetery
(Mrs.) Judy McShane, Victoria Australia
---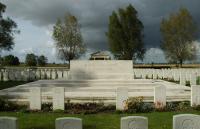 Rue Du Bois Cemetery
4 October 2014 - Dear TWGPP I just wanted to say thankyou so very much for your prompt response to my request for a photograph of my late Great Uncle Stanley William Grant's grave at Rue-Du-Bois Military Cemetery, Fleurbaix, France. I was thrilled to receive both emails from you, and the photos are beautiful. During my family history research I was surprised to learn that two of my Great Uncle's fought in WWI – but sadly only one came home. Through Australia's National Archives I was able to obtain copies of both their service records. Included in these records was the copy of a hand written letter from my Great Grandfather to the Defence Department requesting six copies of a photograph of his son's grave in France, and that he was enclosing 1/6d in stamps as payment. The letter touched me deeply and I tried to imagine what it must have been like all those years ago, being a farmer in country Australia, and to loose a son, then have him buried in a far off country, and know you would never be able to see his final resting place. That set me on an internet search for the cemetery, and I was delighted to find via their website that through your wonderful organization I could obtain photographs . There were several tears shed on opening the emails! What an amazing thing to be able to do, send photographs far and wide to the families of lost servicemen buried in foreign countries. I would like to think that one day I might travel to France and visit Great Uncles Stanley's grave to pay my respects in person, because no one else in the family has been able to do so, but until then I have your lovely photographs to fill in the missing pieces of his brave and much too short life. Thankyou again, I truly appreciate your help. Kind regards