Allan Fraser Ellis
---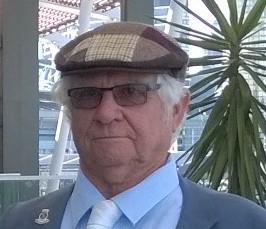 ---
I am 81, joined the R.A.N in 1957 – 1963 Engineering Branch (Stoker) and was living in Beverley W.A., now retired as a TPI Veteran, live in Kwinana south of Perth. At present I am photographing the Veterans Grave at Karrakatta Cemetery, Nedlands, as civilian graves are be re-developed, and hopefully respect will be acknowledged for their Service to Australia and our Commonwealth Allies.
Have a great interest in those Australian's who passed in the Malaysia an Indonesian Confrontation 1948 to 1975, these dates are recognised by DVA Australia
Researching Family history and have found my GGFather, who came to Western Australia in 1856, at the pleasure of the British Govt, and went on to be a pioneer farmer, he was born in Bradford Yorkshire
I hope that my efforts may be enjoyed by family descendants
---
Volunteers
The project relies solely on volunteer help. If you believe you can help in any way (photographing, admin, sponsorship, etc) then please contact us. If you would like to help with the photography please download the Guidance and Volunteer policy PDF via link on the volunteers page.