Messages of Thanks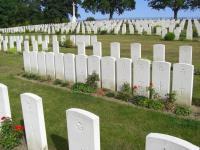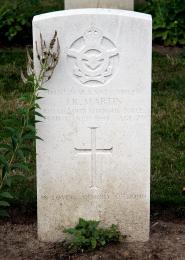 "29 May 2014 - Thank you so much. What a wonderful project! I am very interested in military history having strong ties, especially my beloved parents, to those who served in WW2 (RAAF medical officer and nurse) and further conflicts such as Malaya and Vietnam. Now I have friends who have lost sons in Afghanistan. I found it when I was researching Susan's father after a rather sad discussion about him on Anzac Day last. It was something of which I knew but really had no idea of the deep, unresolved grief about him. I gather her grandfather and mother were completely, and understandably, devastated at his death, his wife struggling had Susan (their only child) to bring up and no one ever talked about anything as was the way of the times. She adored her mother and they lived together very happily until about 10 years ago when she passed away at 85 years of age. She has absolutely no money and would never be able to go to Hanover. Susan further has no IT skills or knowledge of how to research such matters. I have ordered these as a surprise for her and I know she will we rapt. I downloaded a few details from the Commonwealth War Graves site and she was so excited. Thanks again to you and your team for the amazing amount of work which has gone into this project (and that required to maintain it). The comfort you bring must be very rewarding. Kind regards "
Mary Perrottet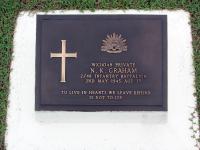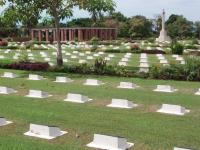 Labuan War Cemetery
"7th May 2014 - Dear TWGPP many thanks for such a prompt response to my query - it is so appreciated by my family. the hard copy has already arrived - much to my joy. To explain: my eldest sister will be celebrating her 70th birthday this year(Nov) and knows so very little of her father - the grave site images requested are of his resting place. She was but a few months of age when he was killed. We, her siblings, are trying to put together as much of her family tree as we are able. It has long been her wish to visit his grave and we hope this photo will at least give her some sense of peace. again I thank you, and your organisation, from the bottom of my heart - Eleanor is such a wonderful lady and a beautiful sister - I feel truly blessed and wish only the best for you and yours warm regards from Anthea "
Anthea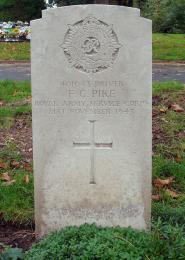 "14 April 2014 - I just want to thank you. I have been trying to find out pretty much constantly the last 2 weeks where my grandad was buried. I ordered his death cert in the hope of getting a clue, it came on Saturday and it had his army number on it. I put into google 'Royal Army Service Corps' followed by his number and your site came up at the top and there he was, more than I could have ever hoped for. Before that, I had no clue exactly where he died, so it was proving very difficult. He wasn't on the War Graves site, nor findagrave or deceasedonline. I have now added him to findagrave and deceasedonline. My dad spent years searching too, but he died in 2003 and didn't have all of the resources we have now. He'd be so happy we found his dad, my grandad. I will be paying a visit down to Stourbridge to lay flowers on his grave in July ( I am in Edinburgh!) My grandad and granny (till she died in 1980) lived in Helmsdale in the north of Scotland (I knew he wasn't buried there) and he was originally from London, where his family still were when he died, and I knew he had died in the West Midlands somewhere, so you can imagine that it was like looking for a needle in haystack trying to find where he was buried. So thank you, so very much, I am so delighted to have found him at last. Thank you. "
Laura Henretty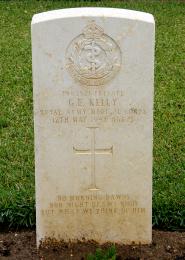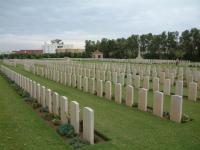 Enfidaville War Cemetery, Tunisia
"6th April 2014- Thank you for the photographs of my uncle's grave received this week and also for the electronic copy. The quality and detail of the photographs are exceptional. I will display them with pride later this month on ANZAC day. Travelling to Tunisia would have been daunting although I have always wanted to see my uncle's grave. I am extremely grateful to the volunteers who have made the effort to document photographically distant Commonwealth war graves. Nearly 70 years after World War 2, there is some comfort for relatives in seeing the pictures of the beautifully maintained cemetery. My uncle, George Eugene Kelly (known to all as Eugene) was the eldest of four brothers. (All have now passed away.) My father, Neal and John Andrew were also called up. Eugene was the only one to pay the ultimate sacrifice. Relatives tell me that he was a conscientious objector who felt more at ease in the Medical Corps. My grandfather, John Kelly had served in the First World War and was injured at Gallipoli. Please pass on my appreciation to all involved in the project. I admire the efforts and enthusiasm of all the volunteers who complete such valuable work. Kindest regards, "
Barbara Kelly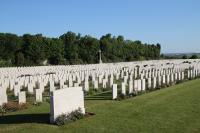 Terlincthun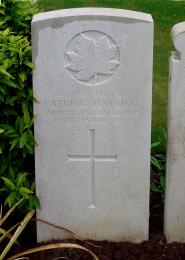 "2 April 2014 -Please pass on my thanks to David Milborrow, the volunteer that took the pictures in Terlincthun British Cemetery. And many thanks to you also Steve for assisting people in this project. May God bless you. Patrick Hallissy was my grand uncle. Patrick was the first born child of Andrew Hallissey and Margaret Sullivan. Patrick Hallissy was born in Claddanure, Kenmare, Co. Kerry, Ireland, 2nd July 1889. On the 14th of April 1909, Patrick left Kenmare, Co. Kerry, Ireland and boarded a ship to New York. He ended up getting a job in Minoa, NY, up near the Canadian boarder, working for the "New York Central and Hudson River Railroad" as a Brakeman on the trains. On the 5th June 1917, Patrick was drafted into the US Army. On the 16th March 1918, Patrick Hallissy signed up to the Over Seas Expeditionary Force in Toronto, Canada and became part of the First Central Ontario Regiment and was shipped out to Europe to fight on the battle fields of northern France in World War 1. On the 14th January 1919, Patrick Hallissy was killed by a gun shot wound to the right thigh which fractured his femur and he bled to death in a field hospital in Wimereux, northern France. Patrick is now resting with God along side 4500 other soldiers in Terlincthun British Cemetery, Wimille, Northern France. Thank you for the work your doing, "
John Hallissey,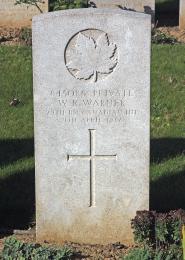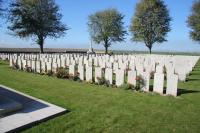 "29 March 2014 - Thank you so much for the grand photos of my uncles headstone (645086 W.R.Warner) and Nine Elms military cemetery. They arrived in this mornings post and we were delighted, the quality is perfect and will make a fine addition to our memorabilia. I had the privilege of visiting Nine Elms five times while serving in the R.C.A.F. in Germany and France and was always overwhelmed with the care and condition of the cemeteries, the Canadian monument is awesome. Thank you again for you skill and professionalism, we are IMPRESSED - well done. "
John Alcombrack.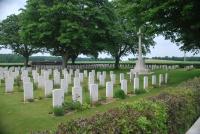 Thelus Cemetery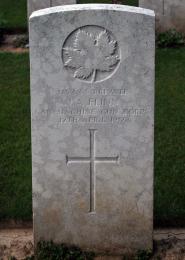 "25th March 2014 -Hello Steve: The photographs arrived today in PERFECT condition. Thank you SO much. This means more to us than you could ever imagine. I only wish I had found you before my lovely Mother passed away. She would have been so thrilled. However, she's now with Uncle Arthur himself, so they're both probably wondering what I'm so excited about :) Thanks again. "
MaryAnn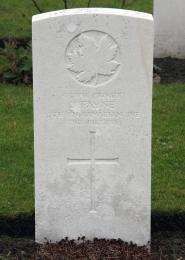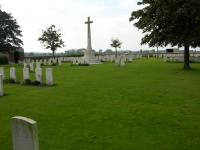 Chester Farm
"9th March 2014 - Oh my gosh, I am speechless. Thank you SO much. I never thought this would be available so quickly. Wow. Amazing. A beautiful picture of the cemetery as well. Kind of sad that I have family there all alone and so far away. He was just a kid when he died. But he lies with his brothers in arms, may they rest in peace. Again, this is phenomenal!!! My oldest grandson (12) wants to take this to school when I told him. This ties so much together. Please know you are doing work that affects the world. I don't know how it is all done, but it certainly makes me want to continue tromping through all the websites, paperwork and banging on doors to get more information. Thank you SO much again. I can't say it enough. "
Jo-Anne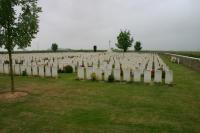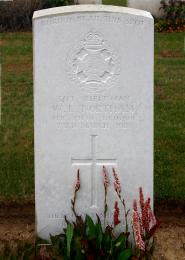 "8 March 2014 - My Grandmother died thinking her brother was MIA. In doing a family tree, I discovered that Wilfred in fact died in battle. To see his grave, is amazing beyond words. Thank you. I only wish my Grandmother could have known."
Karen Park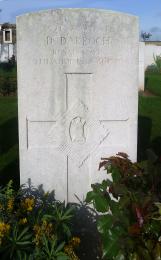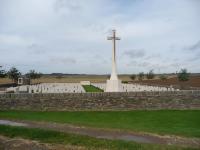 Roclincourt
"6 March 2014 - Dear TWGPP, Thank you, through the work of the War Graves Photographic Project, for helping me to track down the last resting place of my great uncle Donald Darroch. Service Number 352147, he is in Roclincourt Valley Cemetery in the Pas De Calais. His niece is 95 years old and the last remaining relative with a direct connection to Donald and his family. She has never known until now what happened to him except that he was killed in his first engagment. I will now be able to add a lot more detail to our Family Tree. Please thank your staff on behalf of Donald's niece and myself. Regards, "
Archie Darroch,