Messages of Thanks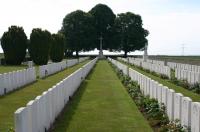 Vignacourt Cemetery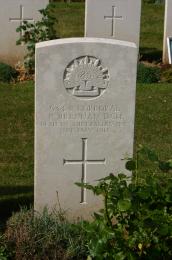 "31 January 2013 - Thank you so much. It really is a wonderful thing what that this project has achieved. For families to be able to obtain copies of their relatives gravestones is very touching and quite amazing actually. I didn't know my Great Grand Uncle was in WW1 until last week when I started to research the family tree online. Thanks to the power of the internet. My father will be very touched to receive a copy of this photo as he was in the Australian army for over 30 years and toured many times overseas. To have a relative that was awarded the DCM will mean a lot to him. Thank you again for providing this service. All the best "
Erryn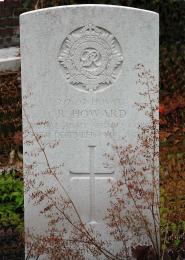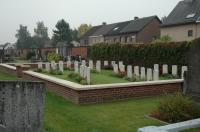 Turnhout Communal Cemetery
"30 January 2013 - Dear Sir I have today received the photograph of the above grave as I requested. Not only one picture but three!! Thank you so much for these - it means a great deal to me and will mean more to my mother who is Robert Howards niece but has only a recollection of a handsome young man in uniform about whom she knows so little. I'm doing some family history research for her and these photographs are indeed a prize which will no doubt cause tears of joy as it is something about which she has wondered for many years. She has always remembered him on Armistice Day but will now be able to do so with greater knowledge and deeper understanding. Your work is a great thing to do and I'm sure brings great comfort to many so, again, many thanks. "
Best Wishes Les Garner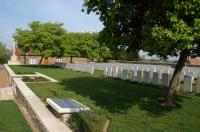 Sains-Les-Marquion British Cemetery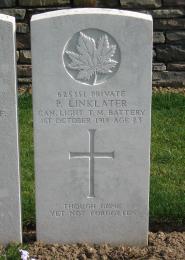 "29 January 2013 - I would like to thank you again, for your work in photographing these graves. But sometimes 'thanks' does not seem like enough. So I've taken the liberty of copying an email from my mother that you may like to see. The photo of Uncle Peter's grave meant a lot to her, and I. Hi son! You cannot imagine my thoughts when I found the Linklater message, if only I had been able to let my Gramma know his location, you have no idea how she fretted as she had no communication that I know of as to any of that, and she had grieved thinking he had been buried at sea. She never really got over that, he was a very young man to lose his life at that time. I had tears in my eyes, and the only one that might be interested in it now, would be Stan. thank you for it all! "
Best Regards, Grant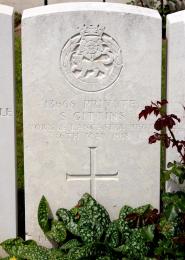 Pernes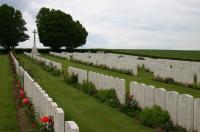 Pernes British Cemetery
"22nd January 2013 - Hi I just wanted to say Thank you so much for this, it is wonderful. Samuel is my Grandad's brother and we found out about him whilst doing our family tree. We were told he was missing in action. It is so good to have some information about him at last. We just need to try and find out what happened to him now. Keep up the fantastic work, you must bring much happiness to people who are looking for loved ones I will not hesitate to recommend you "
Kind Regards Lynne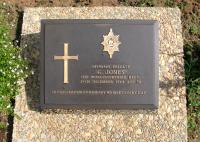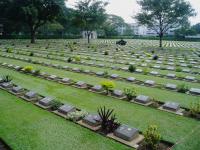 Taykkyan War Cemetery
"8th January 2013- I am writing to say a massive thank you to TWGPP and especially Steve for their fantastic work and for the photo they found of my father in laws father who was killed in Burma, aged 36 Dec 29th 1944, my father in law was 7 years of age when he lost his father and now 78 years later still talks about him everyday it is something he has never got over, when I saw the photo it moved me to tears so I know that when we give him the photo for his birthday it will mean so much as he can see how his fathers grave is looked after, and hopefully we can arrange for him to go out to visit his grave on day soon. Thank you so much for all your work and commitment to helping people with their grieving process. "
Michelle and Ian Jones XX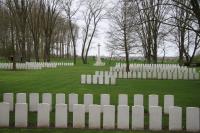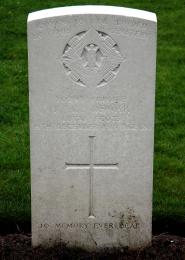 "5th Jan 2013 Many thanks TWGPP and to the volunteer photographers, Pte Thomas Clark Dewar, date of birth 9th May 1895, died 19/12/15, was my great grandfather's younger brother. They were very close (he was Best Man at my great grandfather's wedding in 1912) and he spoke about him often to the family including his grand daughter, my mum. My mum will be thrilled by this picture. This means a lot to my family, so many heartfelt thanks. "
Elaine (in Australia)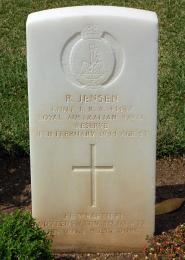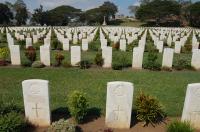 Port Moresby
"19th December 2012 - I would like to send my thanks for the efforts of your organisation, I just wanted to let you know that my mother Iris is the daughter of Rasmas Jensen, of whom the war grave photo shows. My mother is 82 and ill with emphysema and has never seen her fathers grave and just by seeing this picture will be something I know she will treasure always. Personally, I don't think enough is done to remember our fallen, but at least there are people like you that do help to carry on their memory. again, thank you and all the best, "
Chris Allan, Gisborne, Australia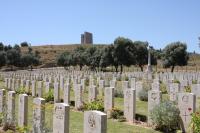 Bone war cemetery, Algeria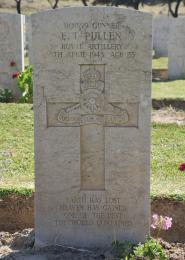 "28 November 2012- Dear TWGPP, I have just received my order of a photo of my late grandfather in law. I felt compelled to contact you and thank you so much for what you have done. My father in law recently turned 70 and he never got the chance to meet his father (his father met him but he was only a baby). He is desperate to find out a little about his father so we did a bit of research and found your website with the photo. Something so simple has brought him some comfort and I cannot thank you all for taking these photos. My search has now begun and this has spurred me on to find out more and hopefully my father in law can visit the grave himself! Thank you again, "
Emily Pullen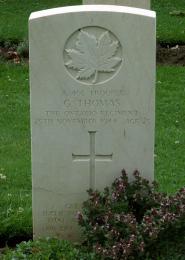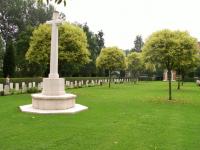 Bologna War Cemetery
"22 November 2012 - Dear TWGPP, I am now in receipt of the photo of my uncle's headstone in the Bologna War Cemetery in Italy. My family is very pleased that we finally have a photo of the resting place of our uncle, Trooper George Thomas, A.466, from the Ontario Regiment who was killed in action on Nov. 25, 1944. I commend you for the work that you do and that it must give you great satisfaction to know that people around the world can finally "bring their loved ones home" even through a photograph. Best Regards, "
Kim Shrubsole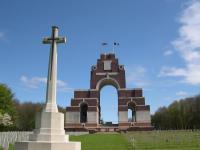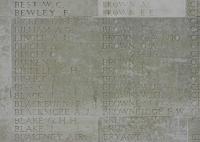 "21 November 2012 I wanted to thank you so much for the photos, this is really wonderful how you take these pictures. My Great-granddad turns 100 this December, and this is his father, he died when my great-granddad was only 4 years old. However, he still remembers his father, even after all of these years. My grandmother who is English, but lives in the states now, is going to be with him for his birthday. She is so excited to show him what we've discovered, she is sure he did not realize/remember that this was here, and now he can see where his father is honored and remembered, even if he can't see the engraving in person. I think it will really mean a lot to him, so thank you again for taking the time to provide such a great service. Sincerely, "
Kelly Sederstrom