Messages of Thanks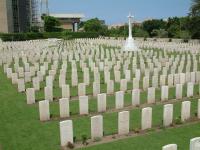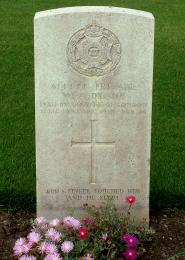 "6 Nov 2012 - Thank you so much! I am Walter's great Granddaughter. His grandson, my Uncle Tom, is 80 on Christmas day and wanted to visit the grave. I was hoping to take him as a birthday present but what with politics in Egypt not being great at the moment, plus his health I can't see him getting there. I really think a framed photo is going to make his day so thank you! It's a wonderful service you offer and just goes to show the internet is amazing! Thanks again. Best regards, "
Natalie Forrester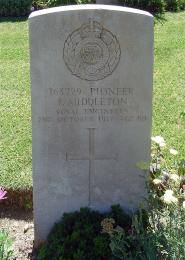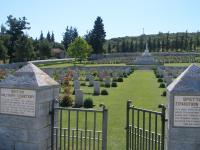 "26 October 2012-Many thanks for the prompt delivery of the photo. Yours is an an excellent and deserving project, only possible through dedicated volunteers. The headstone is that of a neighbour of my grandfather, (Pte. Patrick McGee); according to the recounted family story, they were both in Gallipoli together, but Pte. Middleton died from either wounds or maleria, possibly near Salonica. This makes sense when you see where the cemetery is located. My grandfather was the last Sligo man to see him alive, and had to bring this tale to his widow when he finally returned home in 1918. Interestingly, John Middletons' son, Johhny, is still alive, (aged 94, and born after his father died), as is his daughter, Auntie May, (aged 99), and until last year both still lived around the corner from me, at the address given on the war records. I spoke to a grandson of Pte. Middleton's this morning in town, and that is what prompted the enquiry. Amazingly, the family had no idea where their father was buried until about a decade ago when the CWGC came online. They will be thrilled with this photo. Many thanks for all the hard work and your group's dedication to a wonderful project. Regards "
Fiona Gallagher - Sligo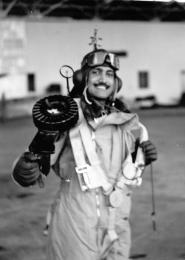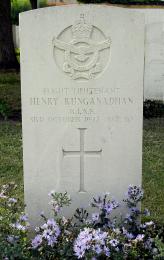 "19th October 2012 - Recently I received a wonderful e-mail from Patricia Braga in regards to her late nephew, Flying Officer Beaufort Petter, who was killed in an air accident on 3rd October, 1942. My late Father, Sqn Ldr Henry Runganadhan, of No. 1 Sqdn, RAF, who was one of the passengers on board the Lockheed Hudson being Captained by Flg Offr Petter, was also killed in that tragic accident. The grave photos of the Karachi War Cemetery and his grave brought tears to my eyes, and reminded me of the utter senselessness of their deaths. Patricia was kind enough to send me the name of your Organisation and credited you and your Team for having sent her the photos mentioned earlier. It is my hope that my brother, Vijay and I who have just now heard of these events, would be most grateful to you to kindly try and see if there exists a similar photo of the grave site of my late Father, that you could share with us. Thank you very much for your exemplary work with the War Graves Photographic Project and look forward to a favourable response, at your convenience. Dispatched the next day (Steve) "
Very Sincerely, Arjun Runganadhan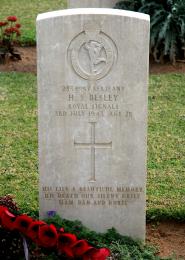 Besely at Tripoli war cemetery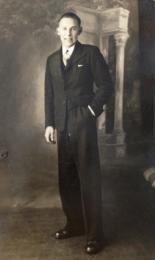 "19th October 2012 - Can't tell you how touched I am once again by the fact that the TWGPP has brought joy to another family out of such tragic circumstances. I showed the grave photos to his sister Doris,now aged 93 and she was very pleased, she has seen the grave site previously on photos but not the actual headstone. She didn't know that her name was on it. This is really great that she got to see it. Thank you. " Best wishes, "
Claire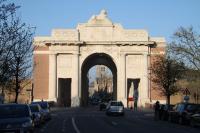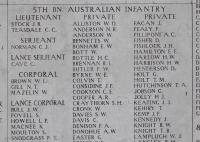 "23 September 2012 - I have just ordered (now received – thank you so much) a photograph from you regarding my late uncle Harry William Harrison who died 20 Sept 1917. In researching my family history my Dad who is now 85 often wondered about his uncle who he never met but had died aged just 21. He recalls a photo of Harry sitting beside a War medal on the mantelpiece at his parents place in the 1940s. We managed to find a copy of the photo but the medal's whereabouts is unknown. I have a copy of his War Record from the Australian National Archives and over the last few days have been searching the internet for information about Ypres / Glencorse Wood and came across a couple of sites about the Battle of the Menin Road 20 September 1917 and the Menin Gate Memorial. And then the link to The War Graves Photographic Project. It brought tears to my eyes that after some 95 years we are able to gather together more of Harry's story. Dad will be overjoyed. Kindest regards "
Helen McLean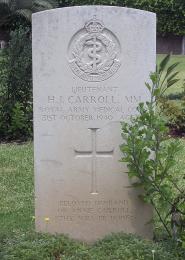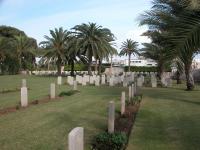 Haifa War Cemetery
"13th September 2012- Hi. The hard copies have arrived at my fathers house here in NZ and his smile is wide enough to drive a double decker bus through! Huge thanks to you and your team. You really have made a difference in someones life! Kind regards "
Ross Carroll - Dunedin, NZ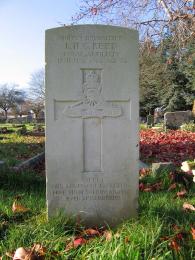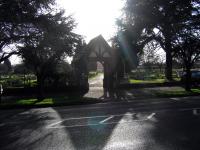 "2nd September 2012- Good morning and thank you very much for these Steve, I've opened them (as I'm sure many do) with great sadness but they are a wonderful thing to have. The images are really clear and I'd only anticipated having a picture of Kenneth's gravestone but having the contextual photograph of what is clearly a beautiful cemetry is so very nice. So thank you again for your time and care. All best wishes, "
Gloria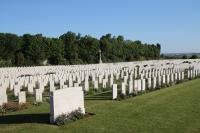 Terlincthun cemetery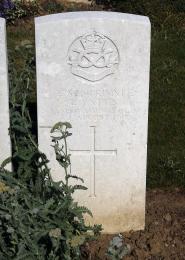 "1st September 2012 - Just a brief note to send my thanks to you and all the team on the project, I recieved the photograph of my Great Grandfathers grave today, and was delighted with it. I just want to offer my respect and thanks to you and all the team on the project and I hope you pass this message onto them all. Yours Sincerly Ivan A Cooper Great Grandson of Pte Thomas Yates "
Ivan Cooper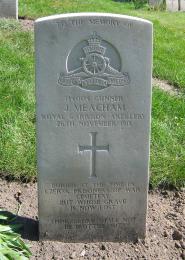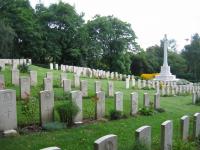 Pozan Cemetery, Poland
"28th August 2012 - On Thursday last week, 23 August, I ordered a hard copy of the photograph of my uncle's grave, and am pleased to confirm that I received it safely today; it is all I hoped for. Many thanks for your very kind and prompt service. I never knew my Uncle Joe: he died as a POW tragically 15 days after the armistice that ended World War 1 and, I suspect, as a victim of the 1918 influenza pandemic, a point that I hope some time to check with his regimental records. My late mother was his half-sister, and their mother was, of course, my dearly-loved grandmother, who spoke to me often of her eldest son. Born in 1933 and an ex-serviceman myself, I am partly-disabled and now not well enough to travel to visit the cemetery, so I do almost all my research online and am most grateful to you and all the others who make this work possible. My only surviving aunt, Joe's youngest half-sister, never expected to know what had become of him, much less see a photograph of his memorial stone. We knew only that his grave was (and still is) officially 'lost', a fact confirmed by the memorial stone. Incidentally, I find that Poznan Old Garrison Cemetery is the resting place of the ashes of those members of what became known as 'The Great Escape' who were shot on Hitler's orders when recaptured. The next man due out of the tunnel on its discovery and who, fortunately for him, didn't get out, is still alive and living some ten miles from me on Anglesey. With kindest regards, "
Dr H Bernard-Smith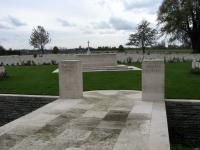 Pont Du Hem Cemetery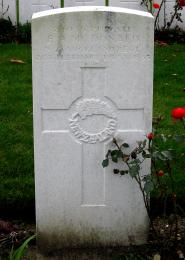 "26th August 2012 - thankyou so, so much.....this is brilliant and your efforts are to be commended. Only a couple of days ago, all I knew of him was that he was killed in action in France, so I can't tell you how excited I was to step-by-step slowly find all sorts of information on the internet. I now have a fairly complete picture and now to find where he is remembered and actually have a photo of his headstone, it is quite unbelieveable....keep up the good work! Thank you again for making this possible, I am thrilled with the photo and hope to visit the Cemetery in the near future. I hope you have a good day. Kind Regards, "
Kaye