Messages of Thanks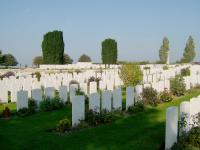 New Irish Farm Cemetery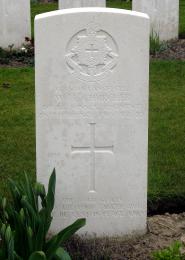 "25th October 2013 - Thank you so much-I am a sixty year old man and this fulfils a promise I made to my grandmother when I was a thirteen year old boy and after 97 years I now know where my Great Uncle William is at rest. Kind Regards "
Paul Lago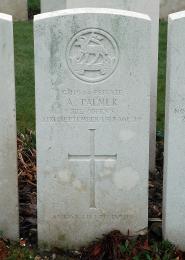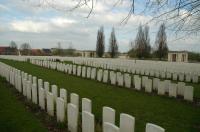 Bailleul War cemetery
"29 September 2013 - Thank you so much for the quick response - especially on a weekend. I was very moved to see my great, great uncle's final resting place. I had looked him up on the Commonwealth War Graves Commission website, but to see his headstone is a much more immediate connection and brings home his sacrifice all the more. You and the other volunteers are doing such a great job - thank you again - and keep up the good work. Regards, "
Nina Forrest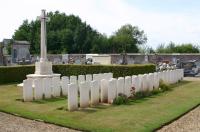 Meharicourt Communal Cemetery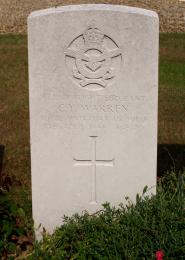 "16th August 2013 - Thank you. That word seems to be not enough. My husbands uncle was in WWII. In the RAAF he was killed on the 11/4/44. The family was told that he was not recovered on the day/night he was killed. Over the last couple of weeks I have been able to find out that yes he was recovered and buried. And has a headstone and is in a beautiful wee cemetery - Meharicourt Communal. And now thanks you to you I have a photo to show the last remaining sibling the headstone to him. For 69 years the family believed one member was lost. It sad that my husband's father passed away only 6 months ago never knowing. Thank you once again."
William Warren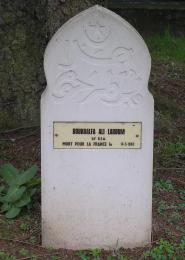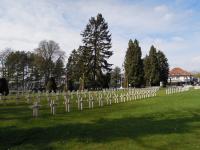 Dinant Citadelle Cemetery
"5th August 2013 - I have been searching for years for my Great Uncle: Boukhalfa Ali Laroum. I tried the French authority and the red cross without much success...Today I typed his name on google search and OMG I coudln't believe it I have finally found his grave! I have enclosed the letter sent by the red cross on 27 August 1946 to my family in Algeria his date of death in the paper was on 16 may 1940. My family is originally from Algeria. 'indigenes' as they were called by the French or also French muslim was as you know a French colony. Many men were enrolled to serve on WWI and WWII. I can't wait to receive the photo to show it to my family and make the trip to see the grave!! Many many thanks for taken the photo and for taking in consideration these French Muslim men. I wish a similar organisation could exist in France.... Kindest regards "
Karima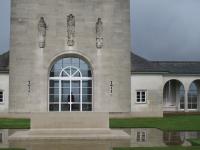 Runnymede RAF Memorial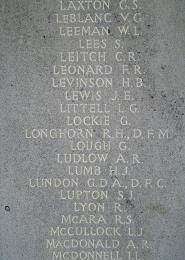 "23rd July 2013 - I am incredibly grateful for your dedication to this wonderful service. It means a great deal to those of us who, without you, would not see the gravestone of our relatives. Thank you for your time and your assistance. "
Michael Kulesza Ayers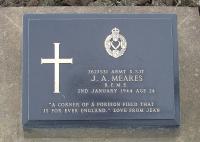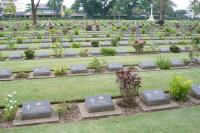 Taukkyan War Cemetery
"15th July 2013 - Thank you very much on behalf of my mother-in-law Ivy Cully (now 90); this is the grave of her brother that she has always wanted to see but has never been able to go there. One time in the 1990s (I think) she tried while en-route to Australia but was advised the area was unsafe. I know she will shed tears when she sees this, but at long last she will see where her much loved brother rests in peace. Regards "
Martin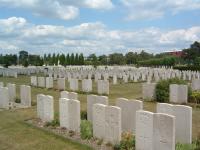 St Sever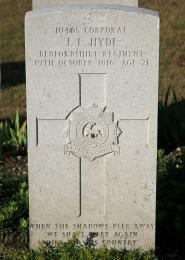 "26th June 2013 - Dear TWGPP Thank you so much for this. My elderly mother had always wanted to visit her Great Uncle Jack's resting place - but never managed to and is now too immobile to do so. Being able to print off such a clear photograph of the headstone is wonderful and will mean a great deal to her. Regards "
Paul Mitchell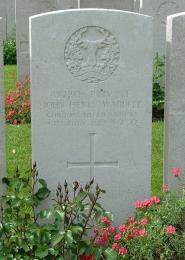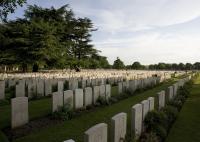 "17th June 2013 -Good evening. Thank you so very much for copies of your photographs of the war grave of Pte John Henry Waddell, Gordon Highlanders. We were so pleased to have found your website and can now show his niece, who is to old to travel abroad, her uncle's final resting place. I do not know how many people have been reunited, through your photographs, with family members lost during the 1st World War, but I would like to say what a wonderful service you provide - thank you. Regards, "
Garry Cooper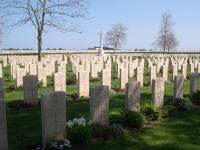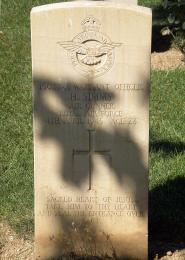 "16th June 2013 - Thank you for sending me the photographs of my relatives headstone in Italy and the memorial plaque in Iraq. Please pass on my grateful thanks to the hard working volunteers, who travel the globe doing this work. It means an awful lot to my family, to know that our ancestors have been remembered by the nation they served and that at last, we can see their memorials. It fills us with pride and comfort to know that their sacrifice has not been forgotten. Kind regards "
Paul McNally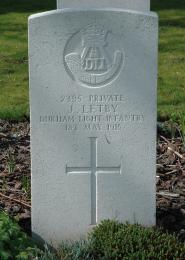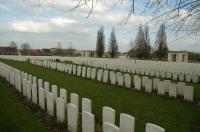 "3rd June 2013 - Thank you so much for this - did some research to find my great great Grandad we found the grave yard but couldn't believe you could actually see his grave never mind obtain a photograph - did this for my mum and tears rolled down her face - thanks to people like you for all the time it must have taken you to do this. Thank you sooo much "
lorraine