Messages of Thanks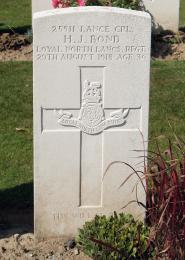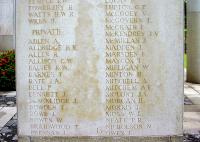 "13 April 2013 - Thank you so much Steve for these photos. I already know Jim's story and that he had a memorial in Rangoon but I've never seen his name on the stone. The family will very much appreciate this because a lot of us will probably never get to go there. As for Henry I've often wondered what happened to him and have only recently discovered he has a grave in France which I hope to visit one day. Just being able to view his gravestone like this is wonderful and very emotional. It's now come full circle with the new images sent from you and as a family we feel a sense of closure at last. Thank you for helping to perpetuate his memory for future generations to come and also my Great Grandfather Henry James Bond. Fantastic, words cannot convey how thankful I am Kind regards "
Marie Boner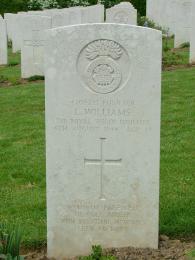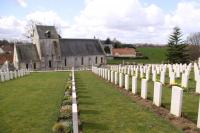 Brouay War Cemetery
"21st March 2013 - Hi there, I'm hope I have contacted the right person. I just wanted to say 'Thank You' for the fantastic photographs I received this morning. The images are of fantastic quality and my father will be thrilled when I take them to him next month. He visited the grave of his dad last year in Brouay, France and took some photographs but they didn't come out very well. The photos have made me more determined than ever to visit my grandpa's grave in 2013. Thank you once again… Best Wishes "
Stuart Williams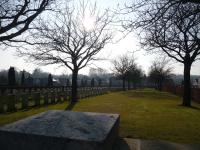 Avesnes le Comte cemetery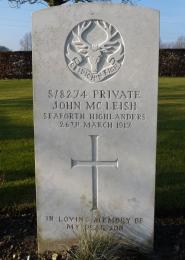 "7th March 2013 -Just to say a Huge Thank You for the recent pictures of John McLeish's war grave. I have just ordered another set as a present. I can not express how wonderful and moving it is to finally see my great grandads grave. Keep up the fantastic work of recording these graves as it is very important to family members like myself to know that these brave men will not be forgotten. Thanks again "
Sharon Lancaster.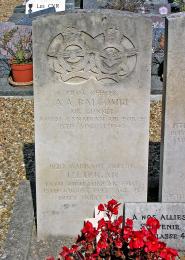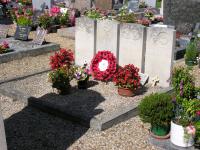 "22 February 2013 - I am writing you with tears in my eyes. I have just seen the pictures of the gravestones and read the names of 7 sqdr, Bomber Command, buried in Sassaney, France. Alfred Balcombe, the Pilot Officer, was my mother's first husband. They were married for a short time during the war before he was shot down and declared missing (I understood his death was not confirmed to my mother for a long time, I think perhaps a year). I have photos of him, his medals and the correspondence my mother received from the RAF and newspaper clippings. Why I am the keeper of these, I do not know. As kids rummaging around the house, we'd find his picture or medals in drawers, but my mother wouldn't answer our questions about him. They never had children and my mother remarried. Alfred is a man I know very little about, yet he is a part of my family history and apparently continues to be as I accidentally came upon his gravestone (I was on the internet following a historical experts thread on readdit and went deeper). It was a little shock and I cried. So maybe this is the reason I found his gravesite photo today. I noticed that after his name there is no mention of his parents or wife. Seeing just his name without any of his family names around him, is disturbingly sad. I feel, yes, that he deserves this and I also that I had honoured this unknown relation, by seeing his name set amongst the names of those who loved him. I would be happy to furnish information about his parents and wife for you to add to his name. Please let me know how I can proceed with this. "
Best regards - Mary Kennard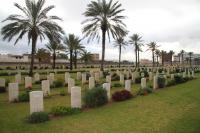 Tripoli war Cemetery, Libya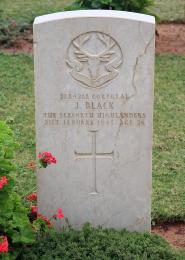 "22 February 2013 - What can i say but thanks a million. This is my mum's uncle who died before she was born. My grandparents used to always talk about him and that they would love to visit his grave however with the way things were in Libya it was something that would never happen. They are long gone however i am sure my mother will cherish this photo, as i will too. One day i hope to visit Libya, we regularly holiday in Tunisia so we're not too far away, so you never know. I have visited war graves in France and find them absolutely amazing. Keep up the good work. Kind regards "
Fiona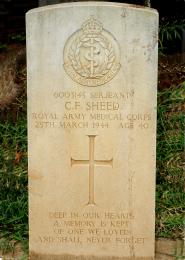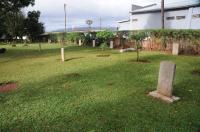 Zomba Town cemetery
"9th February 2013 - Many thanks for your great work, if you ever wonder that anyone apreciates what you do , please believe me when I say what you do is beyond value. You reunite families with those seemingly lost souls . Thanks to you they are no longer lost !!!!! "
Dave Sheed , Canada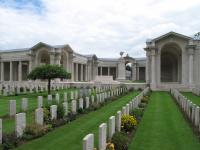 Arras Memorial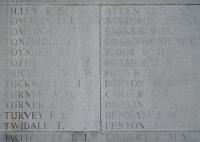 "5th February 2013 - Thank you so much for the photographs, none of us ever knew our great grandad, not even our grandad as he was only 2 when he was killed in WW1. I found the commemoration for him on the CWGC a few years before our grandad died, and it meant a lot to him to know his dad was remembered in France as well as the local church, and now for us to have the actual pictures of his name is so special. You're doing a fantastic job and providing a much welcome service for many. So again thank you. "
Jo Rood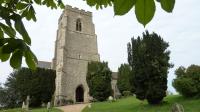 "3rd February 2013 - Thank you so much for the photos and for your help with this particular photo, which does indeed make it easier to read. I've used the TWGPP several times for my family tree research and for medals I own and it's a fantastic service which I totally support and appreciate and will be using many more times. I have some health problems which prevent me from travelling much, so being able to see these gravestones and feel as if I'm still paying my respects in a small way is fantastic. Keep up the good work. Kind regards, "
Victoria Chase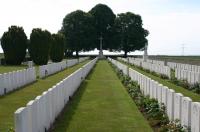 Vignacourt Cemetery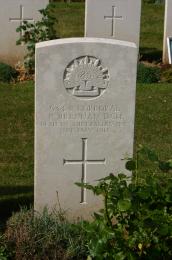 "31 January 2013 - Thank you so much. It really is a wonderful thing what that this project has achieved. For families to be able to obtain copies of their relatives gravestones is very touching and quite amazing actually. I didn't know my Great Grand Uncle was in WW1 until last week when I started to research the family tree online. Thanks to the power of the internet. My father will be very touched to receive a copy of this photo as he was in the Australian army for over 30 years and toured many times overseas. To have a relative that was awarded the DCM will mean a lot to him. Thank you again for providing this service. All the best "
Erryn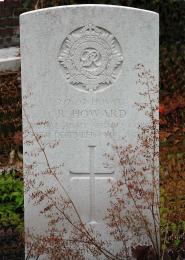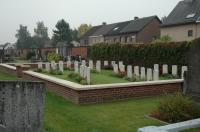 Turnhout Communal Cemetery
"30 January 2013 - Dear Sir I have today received the photograph of the above grave as I requested. Not only one picture but three!! Thank you so much for these - it means a great deal to me and will mean more to my mother who is Robert Howards niece but has only a recollection of a handsome young man in uniform about whom she knows so little. I'm doing some family history research for her and these photographs are indeed a prize which will no doubt cause tears of joy as it is something about which she has wondered for many years. She has always remembered him on Armistice Day but will now be able to do so with greater knowledge and deeper understanding. Your work is a great thing to do and I'm sure brings great comfort to many so, again, many thanks. "
Best Wishes Les Garner