Messages of Thanks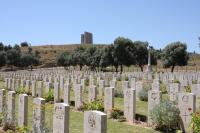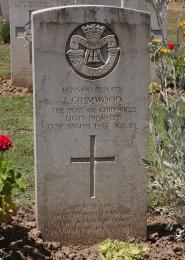 "4th January 2014 - Good evening The pictures of my great Uncle Jim's (Grimwood) grave in Bone Cemetery have just arrived, thank you so much. The photo of the headstone is stunning, absolutely great. I am seeing my aunty in a couple of weeks (Jim was her uncle) and can't wait to show her. She knows that we found where Jim is buried but not the headstone. She was 10 when he died and remembers him well. She says he was a lovely man and a big loss to the family. Anyway, thank you again for your help and for the pictures. They are such awesome things to have. Very best wishes, "
Allison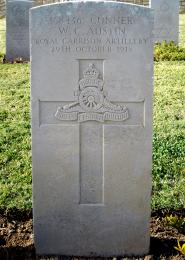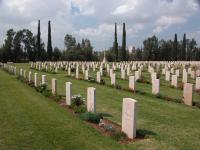 Ramleh Cemetery
"24th November 2013 - Dear TWGPP I want to thank you for the excellent service you provide through the WGPP. I requested a photo of my grandfathers ,Gunner W C Austins, grave in Ramleh cemetery Israel and this has now arrived. The quality is brilliant! This has completed some important family research for me as clearly I never knew him due to the war and it provides a link with somewhere that I will never visit. I really appreciated people like yourselves who devote so much time and effort to giving this service to families who have suffered loss in this way. Thank you again "
Mrs C W Lever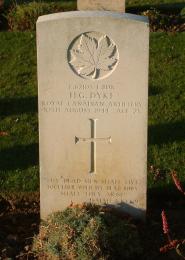 Dyke at Breteville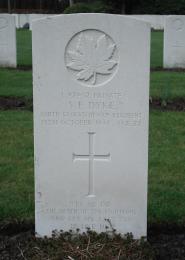 Dyke at Bergen Op Zoom
"13 November 2013 - Hi, My name is Jennifer and I\'m writing to you from Saskatchewan, Canada. I have just placed a war graves photo request with you for my two great uncles, Henry and Victor Dyke. My grandfather told me about them and their sacrifices when I was a teenager, and my interest in them and their experiences has led me to a deep and vested interest in pretty much everything concerning WWII. This past weekend ancestry.ca offered free access to their war records in recognition of Remembrance Day. Following links from there, I indirectly found my way to your organization and was thrilled to learn I could actually see their (my great uncles) final resting places. My grandfather is passed away, so unfortunately, I cannot share these images with him, but I feel very lucky to be able to add these pieces to the puzzle. One day, one of my greatest wishes is to be able to pay my respects in person as my grandfather never could. But for now I\'m very excited and thankful for the opportunity your organization has allowed those of us who want that connection, but cannot otherwise gain it, for not having it within their budget to travel overseas. My grandfather would have been deeply touched by this, and it\'s on his behalf that I thank you all for what you do. I sincerely appreciate and respect all of the work you have all put into this project. Organizations like yours are inspiring. Thank you. Sincerely yours, "
Jennifer Hunt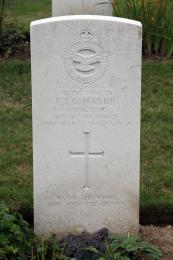 "25th October 2013 - Thanks, these are great. I am the nephew of F/O Harris who I never met and last Tuesday I tracked down in Canada the brother of Robert O'Sullivan who was the pilot of the plane the two were in when they came down. I spoke with the 84 year-old Mr Sullivan and he was so happy. No one from his family has ever visited the grave and I will send on the photo. This is a fantastic service you are doing. My mum, Ernie Harris's sister is still alive, and will be thrilled with these pics "
Best regards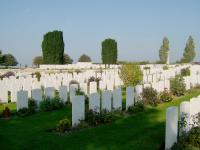 New Irish Farm Cemetery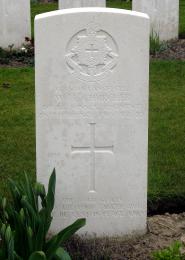 "25th October 2013 - Thank you so much-I am a sixty year old man and this fulfils a promise I made to my grandmother when I was a thirteen year old boy and after 97 years I now know where my Great Uncle William is at rest. Kind Regards "
Paul Lago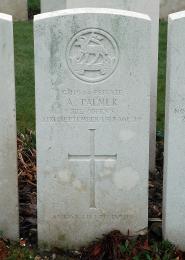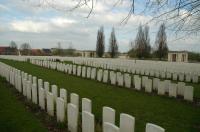 Bailleul War cemetery
"29 September 2013 - Thank you so much for the quick response - especially on a weekend. I was very moved to see my great, great uncle's final resting place. I had looked him up on the Commonwealth War Graves Commission website, but to see his headstone is a much more immediate connection and brings home his sacrifice all the more. You and the other volunteers are doing such a great job - thank you again - and keep up the good work. Regards, "
Nina Forrest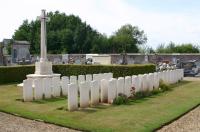 Meharicourt Communal Cemetery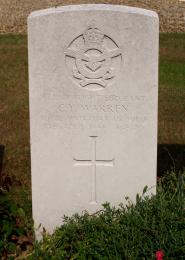 "16th August 2013 - Thank you. That word seems to be not enough. My husbands uncle was in WWII. In the RAAF he was killed on the 11/4/44. The family was told that he was not recovered on the day/night he was killed. Over the last couple of weeks I have been able to find out that yes he was recovered and buried. And has a headstone and is in a beautiful wee cemetery - Meharicourt Communal. And now thanks you to you I have a photo to show the last remaining sibling the headstone to him. For 69 years the family believed one member was lost. It sad that my husband's father passed away only 6 months ago never knowing. Thank you once again."
William Warren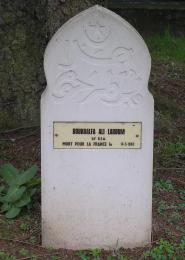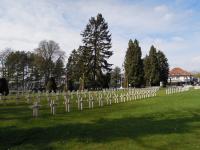 Dinant Citadelle Cemetery
"5th August 2013 - I have been searching for years for my Great Uncle: Boukhalfa Ali Laroum. I tried the French authority and the red cross without much success...Today I typed his name on google search and OMG I coudln't believe it I have finally found his grave! I have enclosed the letter sent by the red cross on 27 August 1946 to my family in Algeria his date of death in the paper was on 16 may 1940. My family is originally from Algeria. 'indigenes' as they were called by the French or also French muslim was as you know a French colony. Many men were enrolled to serve on WWI and WWII. I can't wait to receive the photo to show it to my family and make the trip to see the grave!! Many many thanks for taken the photo and for taking in consideration these French Muslim men. I wish a similar organisation could exist in France.... Kindest regards "
Karima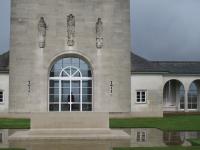 Runnymede RAF Memorial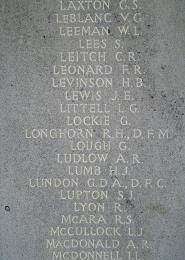 "23rd July 2013 - I am incredibly grateful for your dedication to this wonderful service. It means a great deal to those of us who, without you, would not see the gravestone of our relatives. Thank you for your time and your assistance. "
Michael Kulesza Ayers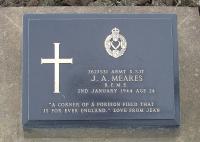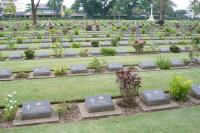 Taukkyan War Cemetery
"15th July 2013 - Thank you very much on behalf of my mother-in-law Ivy Cully (now 90); this is the grave of her brother that she has always wanted to see but has never been able to go there. One time in the 1990s (I think) she tried while en-route to Australia but was advised the area was unsafe. I know she will shed tears when she sees this, but at long last she will see where her much loved brother rests in peace. Regards "
Martin