Messages of Thanks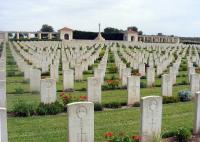 Massicault War Cemetery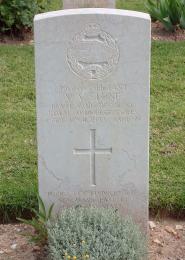 "13 November 2012 - I just wanted to let you know how much receiving this picture means to me. When I first opened and downloaded the attachment of his grave marker, I was brought to tears. Victor Stone was my mothers uncle or my great uncle. I never knew him per se, but after being told how he gave his life to save his men when their tank was bombed by the germans, I just knew I had to find out more about him. Your picture has allowed me to connect with a relative and a war veteran who to me, is a hero. My mother also sends her appreciation. From the bottom of my heart, thank you. With kind regards, "
Kevin Jelley-Kasper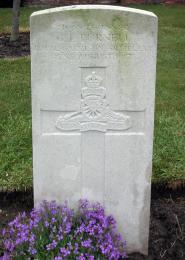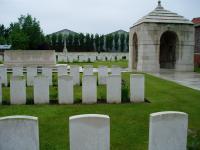 Voormzeele
"11 November 2012 - Thank you so much for doing this. My grandmother was Cyril Purnell's eldest sister. I was always told that he had no known grave. It's wonderful to find this."
Jackie Clapperton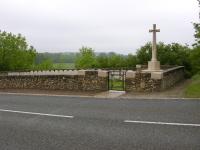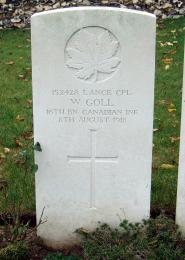 "11 November 2012 Dear TWGPP, Thank you ,thank you, thank you! You have no idea how long I've searched for him. Words cannot express how much this means to me and my family. With Best Regards and Gratitude, "
Eric L. O'Connell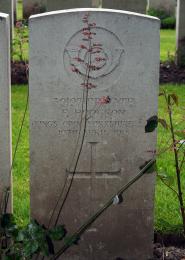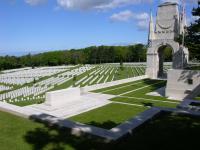 Etaples
"11 November 2012 - On Remembrance Day I was thinking of my mother's eldest brother. He left the family home age 17 and was not to return.My mother collected for the British Legion for many years and my sister has now (after her death) continued this in our area.We have the medals in the box which we discovered in the bottom of a drawer- safely stored for now what is almost 100 years. It means a huge amount to see this grave and can we express our thanks to all the volunteers who work on this project. "
Marian Matthews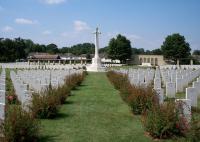 Ranville War Cemetery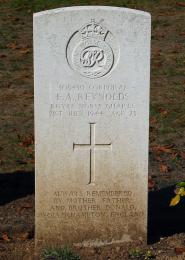 "10 November 2012 - It's wonderful to have this facility and we are indebted to TWGPP. Francis (Frank) was the older brother of my dad, and my dad never forgot Frank's number and would always visit the war memorial in Wednesfield, and the memorial on Frank's grandparents' grave at Heath Town, every Remembrance Sunday. Two decades ago my dad finally managed to get to Frank's grave, with my sister. My dad died in January (2012) but as I accompanied him from childhood, so I take my children to the same memorials on the same day. We will remember them - all. "
David Reynolds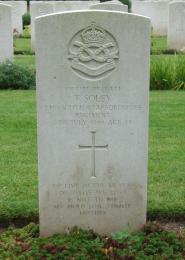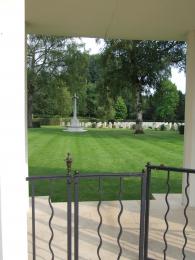 Cambes en Plain war cemetery
"10 November 2012 -Thank you so very much for these beautiful photographs. I have received the hard copies by post and I'm delighted with them. This soldier was my Uncle. My Dad (his brother) was in the Navy during the war and both bothers were miraculously at home on leave together the last time they were to see each other. Tommy was killed soon after and these photographs are all we have of him. Sadly, my Dad is no longer with us to see Tommy's burial place but it means so much to our family to have these photographs - we feel like it has re-united our family in some way. Thank you for all you and your fellow volunteers are doing in this effort - I hope you realise how important and cherished your work is. Kindest regards Doreen Nash "
Doreen Nash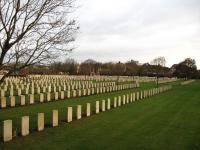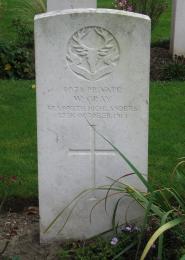 "9 November 2012 - I think this is a marvellous project and I am happy to support it. To the best of my knowledge, nobody from my family has ever been able to see this grave before, with the exception of an old black and white photograph taken at the time. His name was spelled incorrectly then, so it is nice to see that it's right on the new marker. Thank you so much for making this available. "
Robert Gray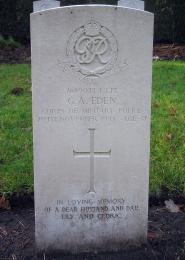 "8 November 2012 -Many thanks for e-mailing the war grave photograph of George Eden. He served with my father in the Second World War and perhaps having come from the Bradford area had something in common with my father, and they were quite good friends. George was very seriously wounded in 1944 and taken to hospital, though my father never knew where. All he found out later was that he had died from his wounds. When my father was next on leave my mother said that the first thing he said on arriving home was that 'George Eden had been killed' --it saddened him greatly. I wasn't born until after the War, so all this is what I was told by my mother. But each year as I grew up I always remember around Remembrance Day my father wondering what had happened to George and wondering where he was buried. I don't think my father really knew how to find out. After all, we didn't even have a telephone in those days. My father died 20 years ago but now with the internet I decided to find out what had happened all those years ago. To receive the photograph from you has been quite an emotional moment even for me, and I never knew George Eden. I just wish my father could have seen it. I shall put the photograph in the family album, alongside an old photograph of my father relaxing with other soldiers during an off duty period 'somewhere in Europe' towards the final stages of the War. After 68 years perhaps this will have in some sort of way brought a sense of closure for my father. And for me! Kindest regards and thanks for the work you are doing, "
John Hullah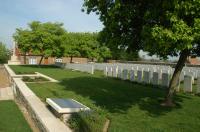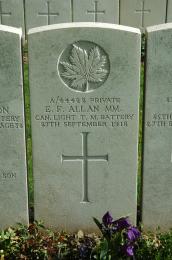 "6 November 2012 - Notes...I don't think "notes" is justified for the thanks I want to give your organization for the time and effort it takes to put a site like this together. I have looked for years for a photo of my Great Uncle's cousin grave marker. Thank you so much! "
Allan Scott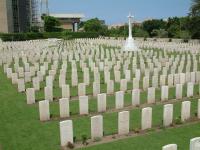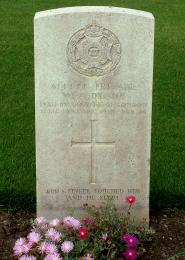 "6 Nov 2012 - Thank you so much! I am Walterís great Granddaughter. His grandson, my Uncle Tom, is 80 on Christmas day and wanted to visit the grave. I was hoping to take him as a birthday present but what with politics in Egypt not being great at the moment, plus his health I canít see him getting there. I really think a framed photo is going to make his day so thank you! Itís a wonderful service you offer and just goes to show the internet is amazing! Thanks again. Best regards, "
Natalie Forrester